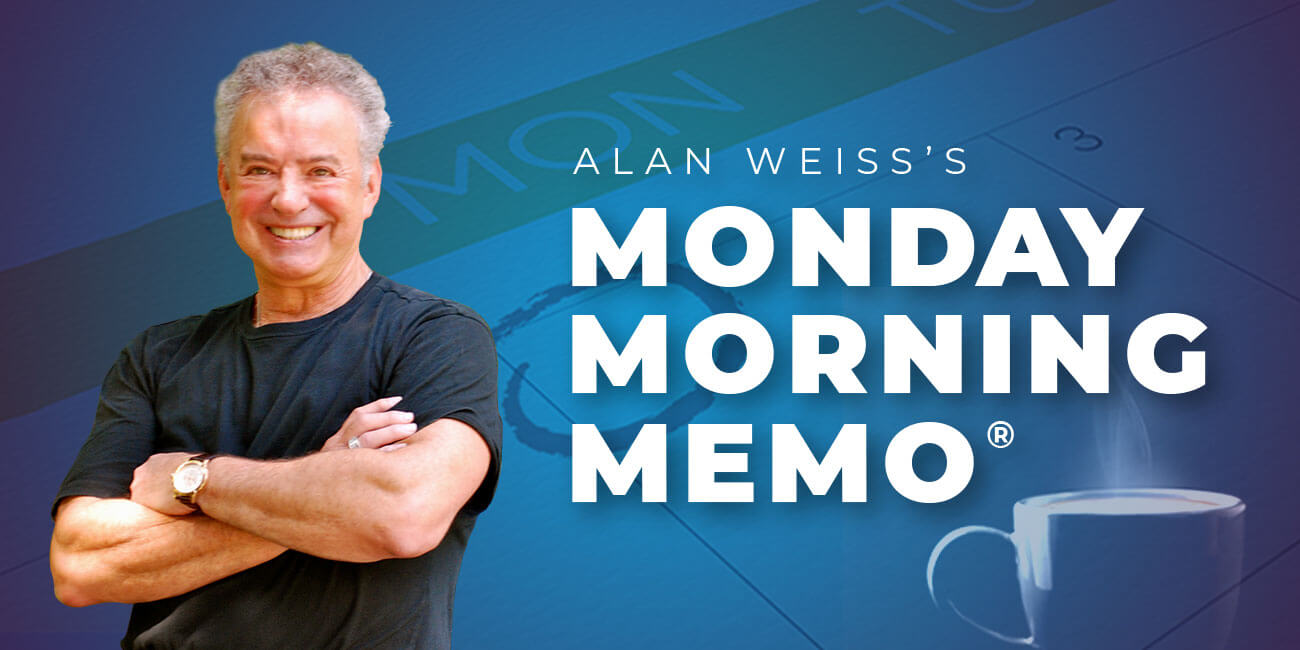 Alan Weiss's Monday Morning Memo® – 01/27/2020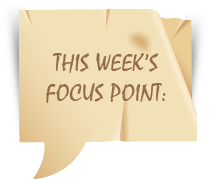 I have this habit of deconstructing success. I think it was prompted when Mercedes-Benz was my client, and I learned about their technique of obtaining competitors' cars and "reverse engineering" them, to understand how they created their product.
I find that people are least effective helping others when they say, "Let me tell you how I do this." Enough of this can make you narcoleptic. If I told someone, "Just write 60+ books that are translated into over a dozen languages," I'd be laughed at, and rightly so. But when I offer, "Let me show you how you can write a book," I'm usually heeded.
Too many people, honestly trying to help, drone on about their accomplishments without any sensitivity to the listeners' situation and abilities. People succeed in varying ways, and one of my favorite lines, when I'm told someone has succeeded in a manner which doesn't work for me is, "I never argue with success!!"
The finest coaches, formal or informal, share their successes, not their methodology, and then create a methodology for that success that matches the skills and behaviors of others. There is no one royal road to success, though many people believe they own it and it's a toll road!
If you want to help someone, do it based on their strengths, not yours.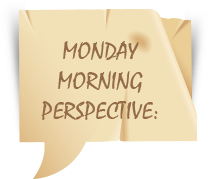 The purpose of life is to help others, and if you can't help them, won't you at least not hurt them? I know that is a platitude, that that is sentimental and can easily be attacked. But loving, caring is simple, and we make it complex. Our own neuroses make it complex.—Leo Buscaglia
Alan's Book Sprint: February 6 begins my next book sprint, with participants who will create a complete book proposal within 90 days with introductions to agents and publishers. I critique both content and writing technique, individually and in groups on the conference calls. Every call has an assignment that leads to a professional book proposal, including a sample chapter. Previous participants have published dozens of books using this approach. Contact me at [email protected]. Fee: $4,500.
Role Play Boot Camp: A small group will meet in an intense day to practice with me, and with each other, the most difficult conversations they encounter or anticipate. You'll emerge from this prepared to handle any buying situation, request for referrals, fee conversation, and so forth, whether in person or remote. Limited seating. Contact me at [email protected]. Fee: $2,500. Date: February 4, New York City.
Building A Dynamic Pipeline in Any Economy: Whether you listen to Chicken Little or Paul Revere, build your business with a systematic approach to growth in this special livestream broadcast. Subscribe here. February 11.
Sentient Strategy: Learn how to market and implement a novel approach to strategy for all kinds of organizations with a minimum fee to you of $50,000 and more in my two-day intensive experience. Subscribe here. Training session in Boston is full. Next session in New York City March 4-5.
Getting Started in Consulting and Re-energizing Your Practice: Sold out in Boston, approaching 100 people in LA, grab your seat quickly, spend six hours with me at a ridiculously low fee and gain a 1,000:1 return. Subscribe here. And I'm buying lunch!
Creating Dynamic Communities: Learn how to quickly create evangelistic communities with your clients, prospects, and others which will generate revenue continually and make you a global influencer. Subscribe here. Next month in Miami.
Million Dollar Consulting® Convention in Sydney: Join me for the first such event ever held outside of the US. We have 80 people registered, we can only accommodate 100, and there is a special discount for people from Australia and New Zealand. I'll also be donating 5% of gross revenues to wildlife support groups in Australia. Subscribe here. Australia is in dire need of restoring tourism and investment, join me and extend your stay.