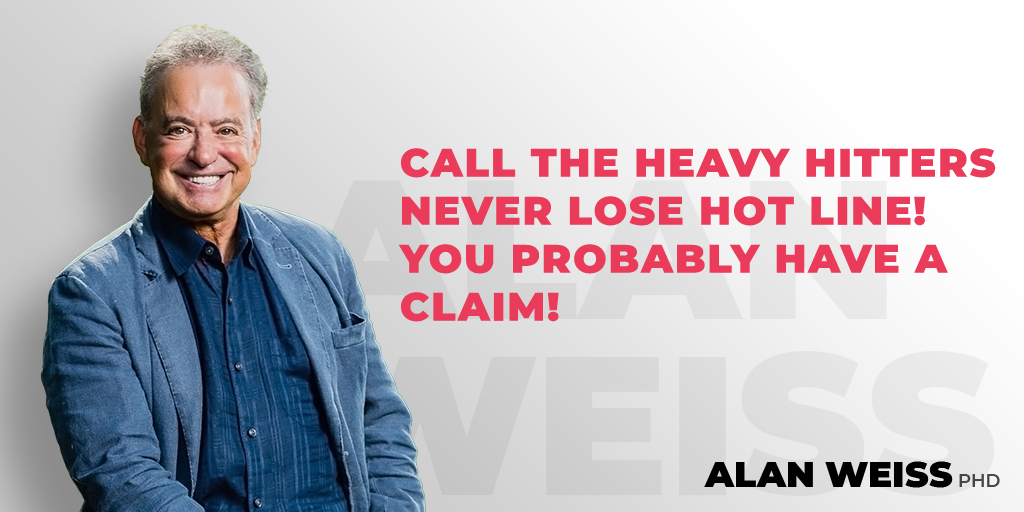 Call the Heavy Hitters Never Lose Hot Line! You Probably Have A Claim!
In my small state of Rhode Island, you can't watch any broadcast TV channel in the evening without seeing scores of ads from dozens of personal injury lawyers. These are complete with sketchy-looking people attesting to their six-figure settlements. The hype includes hospital errors, asbestos illnesses, auto accidents, falls in stores and public places, and all kinds of others mayhem and malfeasance.
People are entitled to relief when they've been unfairly or accidentally injured. But this "stimulation" of law suits is revolting. I asked one of these attorneys once how they could afford to spend millions on media ads, and he told me that they will not take any case unless they're convinced they can win, and almost always be able to settle out of court. They retained about 40% of any settlement. An insurance executive told me once that his company will generally settle even suspect claims out of court because of the expenses of mounting a court defense.
While I understand all that in a free society, I still want to take a shower after every one of these ads.