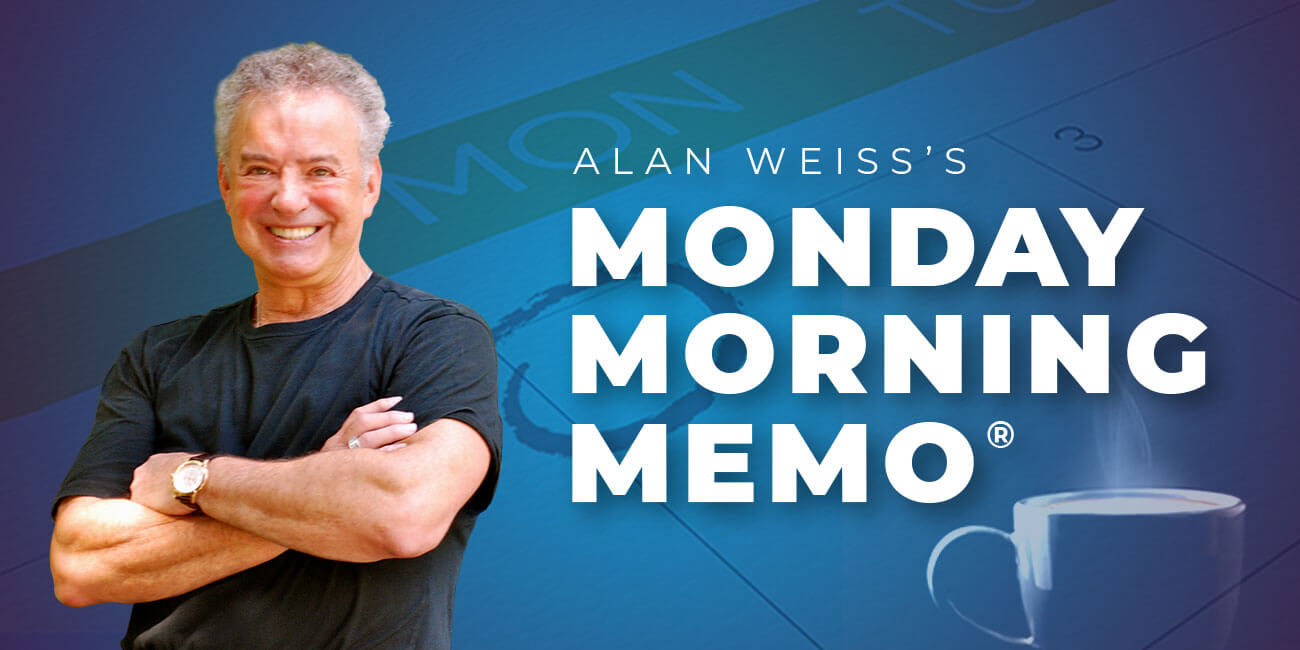 Alan Weiss's Monday Morning Memo® – 06/27/2022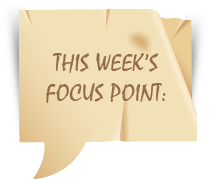 A few popular myths:
• Most ancient people believed in a flat earth. Columbus didn't, nor did all those people who saw the top of an incoming sailing ship a bit at a time.
• Mussolini made the trains run on time. This was merely Fascist propaganda. Trains were a critical part of commerce in Italy and ran just fine.
• Manhattan was purchased for $24 of beads. It was 60 guilders, or about $1,000 today, but the Native Americans viewed it more as "rent" (to their later regret).
• The Salem witch trials burned people at the stake. This never happened in America, though it did in Europe.
• Edison invented the light bulb. Nope, it had been around, but he improved the filament and the vacuum to make a marketable product.
• Nero fiddled while Rome burned. That would be tough since the fiddle was created 1,000 years after Nero.
• Everyone died at the Alamo. A dozen non-combatant women and children were spared.
• Three hundred Spartans held off millions of Persians at Thermopylae. Actually, Xerxes probably had 100,000 men and Leonidas had thousands of troops helping him from beyond Sparta.
• Martin Luther was a highly religious priest bent on reforming corruption in the church. He was a monk, not a priest, and was certainly anti-corruption. But he was also a virulent anti-Semite and increasingly intolerant as he aged, not very "Christian."
Our myths today?
• The customer is always right.
• Everyone needs to go to college.
• We should plan for a retirement.
• UFOs are intelligent, extraterrestrial objects.
• We have courts of justice. (Read the signs, they are courts of law.)
• Every single person has to react to every single grievance of others.
Families, schools, companies, athletics all have their myths. They are widely held but false beliefs, idealized conceptions.
Recall the story about the tortoise and the hare? I'd rather go with the great Damon Runyon: "The battle isn't always to the strong, or the race to the swift. But that's the way to bet."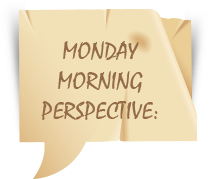 The great enemy of the truth is very often not the lie, deliberate, contrived and dishonest, but the myth, persistent, persuasive and unrealistic. —John F. Kennedy
In every age "the good old days" were a myth. No one ever thought they were good at the time. For every age has consisted of crises that seemed intolerable to the people who lived through them. —Brooks Atkinson
Somebody said to me, "But the Beatles were anti-materialistic." That's a huge myth. John and I literally used to sit down and say, "Now, let's write a swimming pool." —Paul McCartney
Maximizing Revenues in Uncertain Economic Times: A full day in New York City, September 13. How to GROW your business with prudent risk and innovative approaches over the next year. Recovery? New Realities? Recession? Correction? Regression?
Alan is back after huge turnouts across the country for "Getting Started in Consulting" with this immediately relevant and applicable program on capitalizing on the uncertain economy. THIS IS ONLY $250 FOR NOW AND LUNCH IS INCLUDED. (Price goes up in August.) You can receive an audio recording for the same fee if you can't make the date. You need this to move forward and grow in confidence, and not hesitate in fear.
Alan's Coaching Confidential Newsletter™: Beginning in September receive a monthly, highly targeted newletter which will contain inventive coaching methodology, case studies, and strange experiences in the coaching trade! Alan has coached thousands of business executives and entrepreneurs. Special charter subscription rate is only $60. https://alanweiss.com/growth-experiences/coaching-confidential/
Be On the Board: A half-day about what board responsibility really is, how to consult with them, how to get on them, and how to become their leader. This is one of Alan's specialties and he's doing this for the first time on July 22 via Zoom at 10 US eastern time. It will be recorded. The fee is $2,500. We have 15 people already. https://alanweiss.com/growth-experiences/board-workshop/
Special Offer: My session on Ferocious Time Management was so well received—and, unfortunately, we could not record it—that I'm offering it now in two, half-day Zoom sessions on July 6 and 7. These will be compatible with "global time" because we have people from both Europe and Asia signed up. This session will be recorded for those who can't attend "live." The fee is $1,200, and you'll find yourself hugely lowering your labor intensity and engaged in a high quality 20-hour week. That's not a typo. Register here: https://alanweiss.com/store/quick-pay/
Return to Australia: I'll be making my 19th trip in October, this time to Brisbane, to present a week of unique offerings from passive income and global "reach" to a new strategy approach. Join me and your peers for my latest value to grow your business and decrease your labor facing our "new realities." There is also certification for a new approach to strategy (about which a publisher has just purchased a book on the topic from me) for the post-pandemic world that already has 60+ practitioners in six countries. There is limited seating capacity. The price increases in July. https://alanweiss.com/growth-experiences/australia2022/
Million Dollar Consulting® for the World: I've provided 14 modules with videos from me, from your colleagues globally, slides, and text. They include everything from launch to self-esteem, proposals to fees, closing business to creating a brand. No upsells! It's only $115. What do you think about a 10,000:1 ROI? We have over 500 people from 47 countries. https://milliondollarconsultingcourse.com