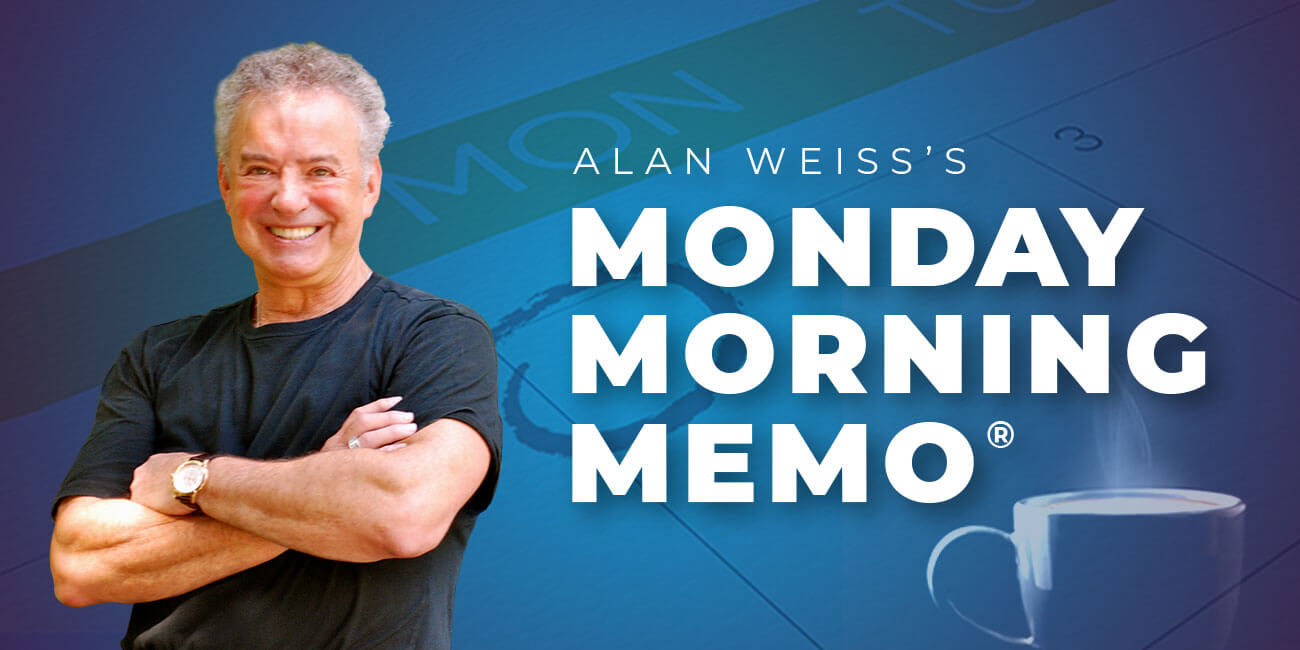 Alan Weiss's Monday Morning Memo® – 10/25/2021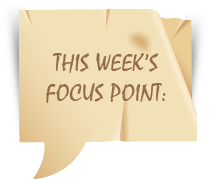 I don't believe in "the great resignation." Sorry, I know this is causing syncope among the media. But people don't leave companies, they leave bad bosses. If organizations jettisoned the four lousy leaders that infest them they'd save 50 departures. And all those people in hospitality or retail or travel aren't leaving to become EMTs or aeronautical engineers or chemists. They'll be back, unless the government decides to simply provide stimulus checks for everyone, forever.
Here's the future of attracting and nurturing talent: You don't put people into existing "packages," you design packages around people. Isn't that what we've done as entrepreneurs (although some of us, incredibly, have worse bosses now than when we had corporate jobs)? The organization will ask about needs for child care, income, discretionary time, benefits, agency (autonomy), socialization, self-development, and so forth. No more round pegs in square holes. No more pre-existing "holes."
The space for talent will be customized around the talent's reasonable needs. The more important the talent, the more you customize.
Many years ago, a Fortune 20 client asked me what they could do to attract minority candidates to a position when they were constantly outbid, given their compensation plan, by other organizations since very few minority candidates were in the field. I told them to do two things: First, provide scholarships and support to attract more minorities to the discipline in school. Second, forget the compensation policy and make "heroic efforts" to attract whomever they need for the sake of their customers and their future.
And that's exactly what they did, and why I can spend my time writing this for you today. Value-based fees means one pays for value, but that payment isn't merely or only in money. The payment involves creating individualized, positive, productive conditions and environments.
And I hope you're doing that for yourselves, as well. Wealth is discretionary time.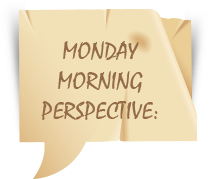 The first step toward success is taken when you refuse to be a captive of the environment in which you first find yourself. —Mark Caine
Be a yardstick of quality. Some people aren't used to an environment where excellence is expected. —Steve Jobs
Million Dollar Consulting® for the World: I've provided 14 modules with videos from me, from your colleagues globally, slides, and text. They include everything from launch to self-esteem, proposals to fees, closing business to creating a brand. No upsells! It's only $115. What do you think about a 10,000:1 ROI? https://milliondollarconsultingcourse.com
NEW: Value-Based Fees for 2022. Join me for a 90-minute Zoom broadcast based on the newly-released third edition of this pioneering work. I'll discuss advisory work, passive income, post-pandemic fee strategies, remote work, collaborations, and much more appropriate to the current and coming business environment. The fee increases soon. https://alanweiss.com/growth-experiences/value-based-fees-2022/
Sentient Strategy: My next certification program is via Zoom on the mornings of November 16-17. Over 60 people certified in six countries and a dozen sales have already ensued. EVERY business needs a new post-pandemic strategy, and this process can be applied virtually or in-person in as little as a day. I recommend a minimum $35,000 fee. The certification is only $12,000, and I support you for 90 days. Read about it here https://alanweiss.com/growth-experiences/sentient-strategy/ and/or write me here: alan@summitconsulting.com.
Controlling Conversations: How do you subtly yet assertively keep the conversation with prospective buyers moving toward trust, disclosure, and the agreement to accept a proposal? Master this, and you'll raise your hit rate by 100%. This is a Zoom experience at 10 am US Eastern time on January 11, with a recording provided afterward. $450. Register here: https://alanweiss.com/growth-experiences/controlling-conversations/
Hosting Revenue-Generating Meetings: Join me for this live event from 9 to 4 in Boston on January 27. We'll focus on how to set up a meeting with prospects, how to improve your lists and leverage others' lists, the proper content, how to involve "attractors" in your publicity, the three sales-potential areas to pursue, provocative content, and we'll practice and create a plan, too! I'll take six hours to show you how to create a dynamic, revenue-generating 90 minutes (and the weeks of preparation).Register here: https://alanweiss.com/growth-experiences/hosting-revenue/
Six Figures to Seven (627): I haven't run this in several years, and then only twice in the US and once in London, once in Sydney. It's occurred to me that I now know additional and faster ways to reach seven figures, having helped hundreds of people to get there. And the pandemic experience has major implications. Million Dollar Consulting and "seven figures" are metaphors for achieving the lifestyle and true wealth (discretionary time) that you desire. This experience, which I may never repeat at this stage, will get you there. February 10-11, 2022 (two full days)Las Vegas, Nevada Fee: $3,500 through December 31, 2021, $4,500 as of January 1, 2022. Register here:https://alanweiss.com/growth-experiences/six-figures-to-seven/
Million Dollar Consulting Virtual Workshop: There has never been a major consulting book dedicated to professionals that has had this longevity, and Alan has written more books for the expert practitioner than anyone, ever. Million Dollar Consulting is in five languages (that we know of) and has helped, literally, hundreds of thousands of practitioners and firm owners raise their revenues, increase their profits, and decrease their labor at the same time! Pay the entry fee of $500 and gain a seat in Alan's Zoom workshop (November 22 at 10:30 eastern US time and recorded) introducing the new book and his latest thinking. And one such person who will be drawn at random from that group will receive a copy of the first edition, from 1992, personalized by Alan—a collector's item, no doubt. Registration: https://alanweiss.com/growth-experiences/million-dollar-consulting-workshop/
Sealing the Watertight Doors: Moving from a scarcity/poverty mentality to an abundance mentality (door bolts are included)
December 1, 2021—10 am US Eastern time via Zoom, Interactive, recording provided. Fee: $1,70. Most of us struggle to survive when we begin our own businesses. I, for one, was not born on third base thinking I had hit a triple. But as I progressed through survive, alive, arrive, thrive I realized that I also had to change my old habits, my old beliefs, and even some old friends and relationships. Join me for just 90 minutes in a limited group and learn to enjoy your success, be happy in your accomplishments, and act without fear and worry. https://alanweiss.com/store/quick-pay/