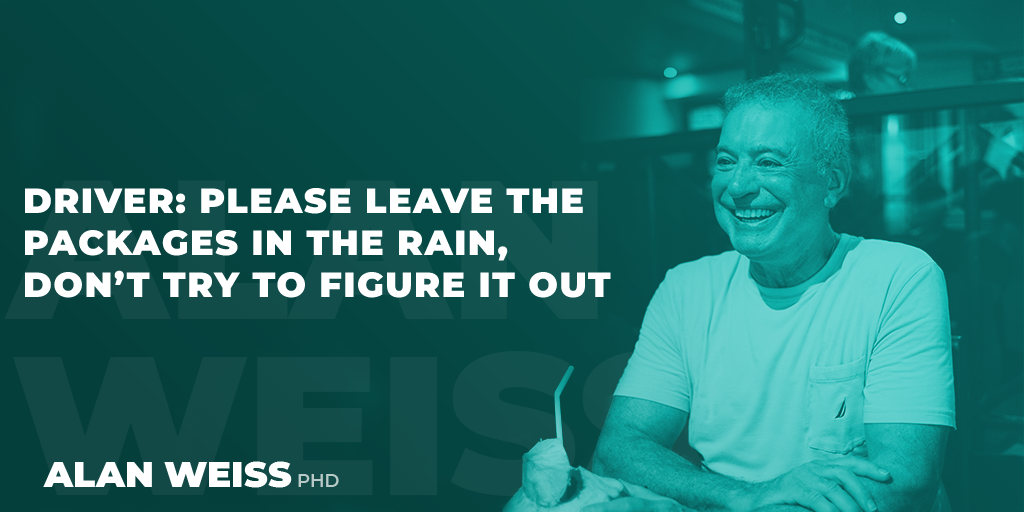 Driver: Please Leave the Packages in the Rain, Don't Try to Figure It Out
Here are two water-logged boxes that an Amazon driver left during a rain storm, late at night. He or she was too stupid and/or lazy to try to cover them with plastic—as UPS and FedEx drivers do—or to try to find a sheltered spot. In fact, the driver left them in front of a blocked door where construction is being done. This is ignorance beyond comprehension.
Amazingly, there is an Amazon number to be found, and once you get past the robotic voice demanding you return the damaged goods, a woman was empowered sufficiently to immediately arrange new shipments without my returning the damaged goods. That was impressive. The fact we had to go through that is not.
I don't care about "great resignations" or remote work or staffing problems. This driver got to my door and didn't give a damn, which cost his or her employer money. This has nothing to do with Covid, it has everything to do with laziness and stupidity. There are no vaccines for that.