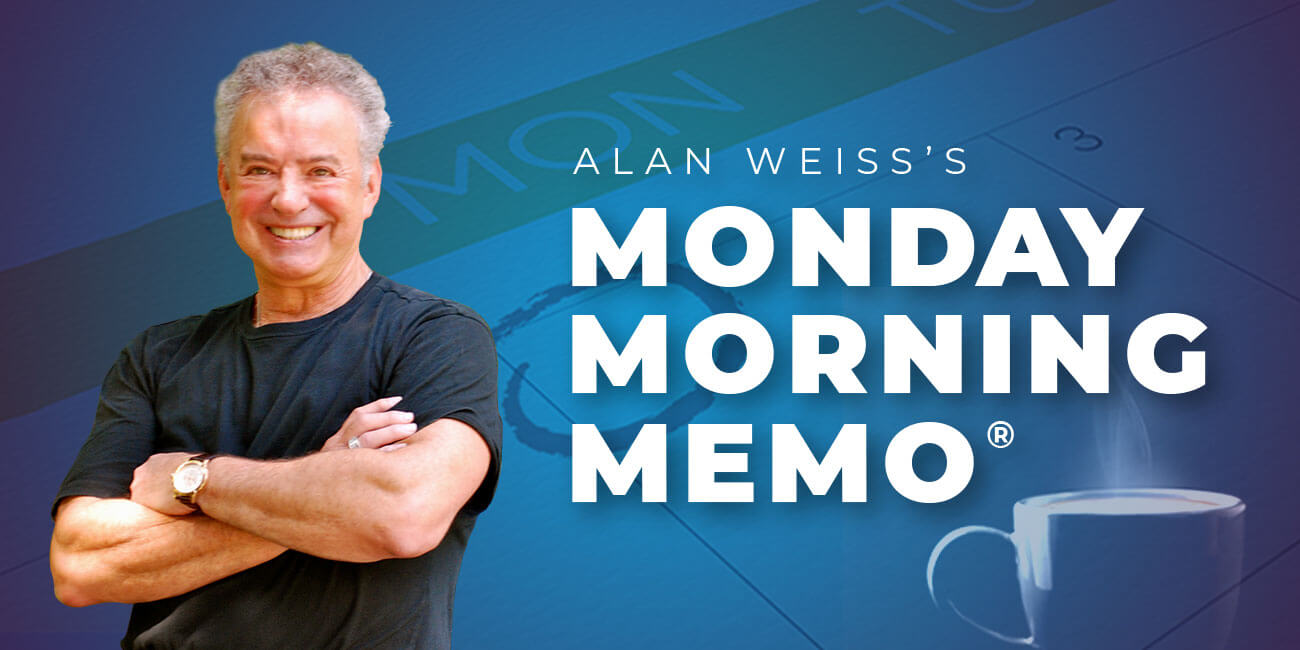 Alan Weiss's Monday Morning Memo® – 12/09/2019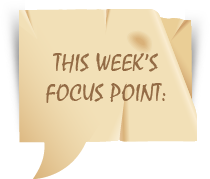 When I was engaged in helping my clients hire people (and when, in a universe very far away, I ran international sales forces), I focused on three traits. The first was enthusiasm, which I don't believe you can create in someone else. It's there or it isn't. And enthusiasm is contagious: The buyer often gets excited because you are. I find that especially true in speaking and with audiences.
The second was vocabulary. I looked for people who were facile in expressing themselves well. I wanted to hear words used correctly and phrases of high impact. If I heard, "between you and I," the interview was heading south.
The third was a well-developed sense of humor. This provides proportion and perspective, and I especially appreciated self-deprecating humor. I believe that the ability to appreciate and generate humor is a direct indicator of high intelligence.
I don't hire people anymore, but I do decide which clients to take on, whom to support, how to vote, and where to provide pro bono help. And I'm pretty sure every dog I've ever lived with manifests these three qualities very well. Ruff?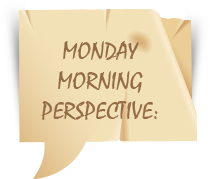 If I had no sense of humor, I would long ago have committed suicide.—Mahatma Gandhi
Establishing Dynamic Communities: This is the first time I've ever provided the steps to form communities like mine—corporate or retail—which feature the "Chain Reaction of Attraction™" and the specific techniques to enable your clients to market for you to each other and to prospects by providing the great value of connectivity. Limited seating. Subscribe here.

Top Shelf with Top Gun: The best of the best practices for rapidly closing business and maximizing the three sales: initial, referral, and expansion. At the same time we'll create labor-reducing delivery which results in huge increases in income at half the labor. How can you not attend this? Subscribe here.
Million Dollar Consulting® Convention: In Sydney, Australia, on the harbor, with international speakers and attendance (we're at 60 already) and we have room for 80. In 2.5 highly intense days, experience three main stage and 12 concurrent sessions, a "breakfast with the stars," and luncheon and reception networking events. This is a one-time opportunity in Australia, and Australians and New Zealanders have a special discount. Subscribe here.
Getting Started in Consulting and Reenergizing Your Practice: This was sold out in Boston and I'm presenting it in LA in April. The fee is only $300 (but only for the next month) and I'm buying lunch. I'm doing this especially for people who can't attend my more expensive offerings, but it's open to all and we had a lot of "veterans" in Boston. This is a high-powered, high-energy, entertaining, and enlightening six hours that I won't be doing again on the West Coast. Subscribe here.
Building A Powerful Pipeline in Any Economy: The sky isn't falling, but even if it did, here's how you protect yourself by creating strong prospects and referrals no matter what the economy is doing because your value is so obviously powerful to others. A unique livesteam event. Subscribe here.
Fearless Leadership: Interact with me in a Livestream Special Event on how to gain fearlessness and how to instill it in others. (If you bought the book or use the exisiting bonus offer on my site, the session is free!) Subscribe here.