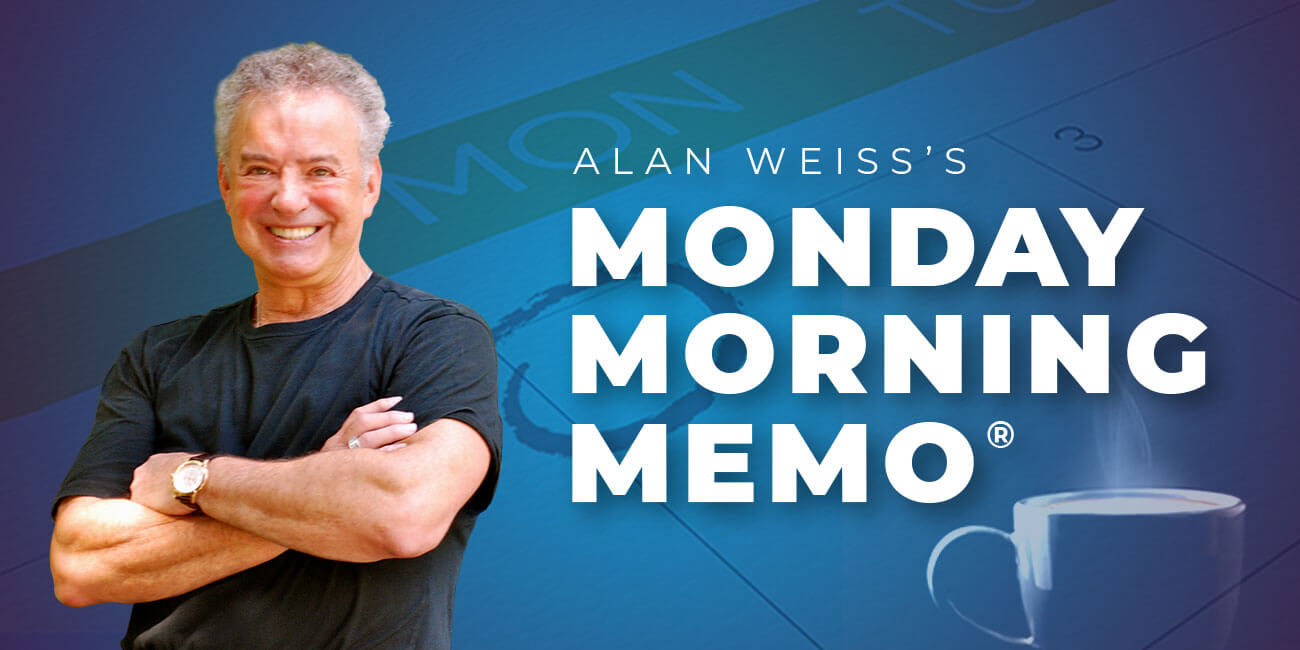 Alan Weiss's Monday Morning Memo® – 9/04/2023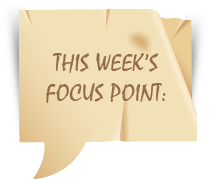 We're sailing on the Silversea Muse out of Seward to Juneau, Skagway, Sitka and on to Vancouver. There are 600 passengers and 400 crew. The ship displaces (weighs) about 40,000 tons. That's about as much as the Battleship New Jersey, which is one of the four largest US battleships ever built, and saw service from 1944 to 1991.
There is no tipping on board and seven restaurants which are included in the fare (two of them charge supplements). In our suite I have enough bottles of liquor to host a party—not airplane "nips," but full-sized bottles of excellent spirits.
We've seen one infant, no small children, and only a few young couples. My observation is that the vast majority of people are well over 60, retired, and not exactly in fighting trim.
The costs of an average cruise for two in a cabin or suite range from $6,000 to $20,000 for a week. The ship is filled. There are a smattering of people from around the world, but I'm guessing that 80% or more are Americans.
My point here isn't about the impressive beauty of Alaska nor the considerable features of the ship (it's only six years old). I'm floored by the post-pandemic explosion of tourism. People are tired of being "penned up," ordered around, and exposed to  inconsistent warnings. I doubt that another pandemic will see people as compliant as they were before.
You only live once. That's indisputable.
But it's up to each of us to define what "live" means.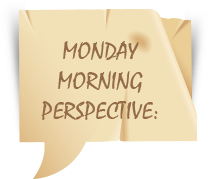 The world is a book, and those who do not travel read only a page. —Saint Augustine
All journeys have secret destinations of which the traveler is unaware. —Martin Buber
Never go on trips with anyone you do not love. —Ernest Hemingway
The Bermuda Triangle got tired of warm weather. It moved to Alaska. Now Santa Claus is missing. —Steven Wright
Developmental Stuff
NEW: The Remote Millionaire™: Yes, I'm going to provide the secrets (and puncture the myths) of making a million dollars or more a year without leaving your home. And, ironically, I'm going to do it in person, because I'm scheduled to be in San Diego and LA for other reasons and I generate so much money remotely that I like to be with people on occasion (in good weather)! Here's what you'll create or improve without leaving home, except for this day with me:
Developing unsolicited referrals.
Creating client evangelism with prospects.
Delivering powerful marketing discussions.
Creating contemporary passive income.
Establishing client "banks" that are used and replenished.
Moving to and enlarging a trusted advisor network.
We'll be using role plays, actual participant services (from prep work), and exercises to develop the skills to market, deliver, and expand business though dramatic and tangible value from a distance. We'll master how to do this with individuals, small groups, and/or large audiences. https://alanweiss.com/growth-experiences/remote-millionaire/
Master Master Class II: This sold-out event in March was so popular that I'm running another in October in Newport. I accept 16 people in person (you may also attend remotely on our large screen) and we have just two seats remaining! I'm creating new material, exercises, and challenges. Past "grads" get a discount. One person said, "I've known you for nearly 20 years, and this is the best thing you've ever done!" (Maybe I just wasn't that good before!) Register here: https://alanweiss.com/growth-experiences/master-master-class/
NEW! Alan's Advisory Suite: Nine options for groups or individuals to receive "real time" coaching to build their practices and lives on a continuing basis. The strongest, best people in business, entertainment, sports, the media—all use coaches. https://alanweiss.com/advisory-suite/ For individuals and/or groups.
Million Dollar Consulting® for the World: I've provided 14 modules with videos from me, from your colleagues globally, slides, and text. They include everything from launch to self-esteem, proposals to fees, closing business to creating a brand. No upsells! It's only $115. What do you think about a 10,000:1 ROI? We have over 500 people from 47 countries. https://milliondollarconsultingcourse.com
NEW: Million Dollar Consulting® for the World ADVANCED: The new program contains over 60 videos and has 15 modules focusing on what to do in the buyer's office, overcoming crises, financial planning, and much, much more. https://alanweiss.com/growth-experiences/advanced-global-learning-program/
Sentient Strategy Certification: My new book on the topic (above) has been released, so this is an ideal time to market Sentient Strategy. Write me to apply, join over 70 people certified in six countries. One-time fee of $12,000, includes 90 days of my support, free admission to all future certifications, and admission to a private web board with other Sentient facilitators.  alan@summitconsulting.com In a recent program a participant sold a $100,000 strategy program within 48 hours.
SAC Annual Meeting – San Diego/Hybrid: Join me for the upcoming Society for the Advancement of Consulting (SAC) annual meeting in San Diego and hybrid on Nov. 14th. I'll be speaking in the morning, followed with additional content from colleagues. Click to learn more and register. Stay over and join me at The Remote Millionaire on the following day. You do not have to be a SAC member.
© Alan Weiss 2023