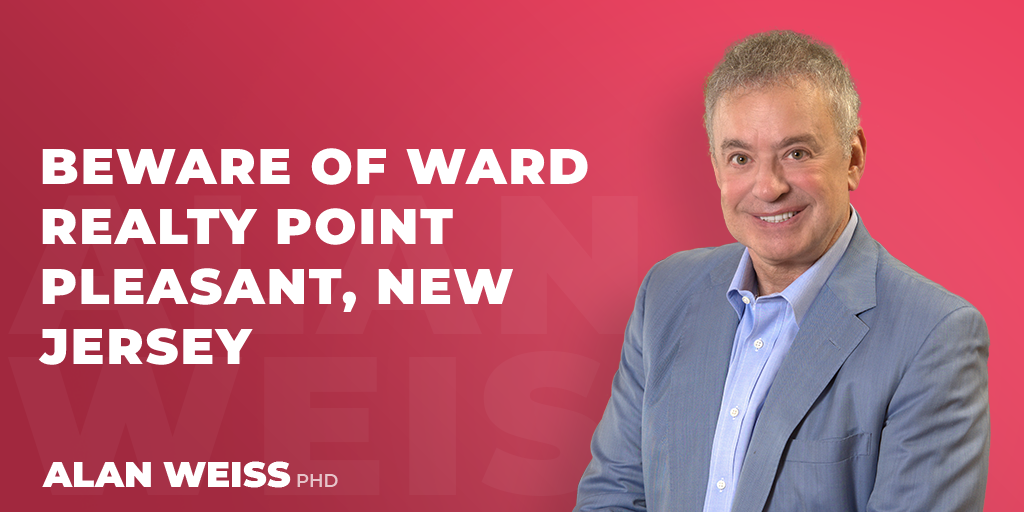 Beware of Ward Realty Point Pleasant, New Jersey
There is a realtor named Paul Ward in Point Pleasant Beach, New Jersey (Ward Realty). I want to warn anyone who is considering renting or buying on the Jersey Shore not to go near him. We've rented the same house there for years, always choosing the week we want a year in advance. This year my 2020 plans were confirmed by his office on the phone and in a written confirmation from him.
Then we were sent a contract where he tried to slip in different dates. When confronted, he first told me no such confirmation—which my attorney assures me is a legal contract—existed. When I produced it, he told me that it was because Leap Year shifted the dates! I had chosen the dates.
He became nasty and non-responsive, not making promised calls. He offered us another house nearby which would have been acceptable, but after two days of consideration, when we told him we'd take it, he told us that house was never available, it was fully rented. He offered no other explanation.
He has never returned our deposit from this year (July). I suspect he probably took a kickback from a renter to give our week away. I'm filing a complaint with the New Jersey Government licensing body.
But the bottom line is this: Don't go near this guy. His firm apparently also sells insurance, and I can't imagine him paying claims properly. I have the resources to change my plans and deal with unethical behavior, and illegal actions. But not everyone does.