Revivals and "returns" are almost always inferior to the original event or art. I think they're usually launched because of a dearth of originality and an inability to develop something original.Jon Stewart, who was one funny and thought-provoking guy—and who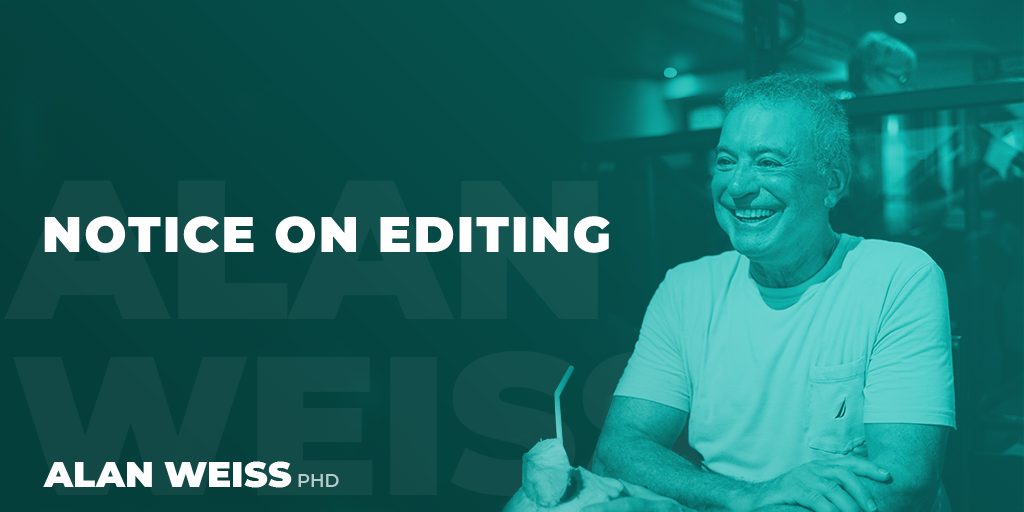 Note: I've blocked further submissions from someone identifying himself as "Alan B" because he's attempting to make false accusations, cite incorrect sources, and foster conspiracy theories about vaccines. I believe in free speech, but not wild claims and I'm unable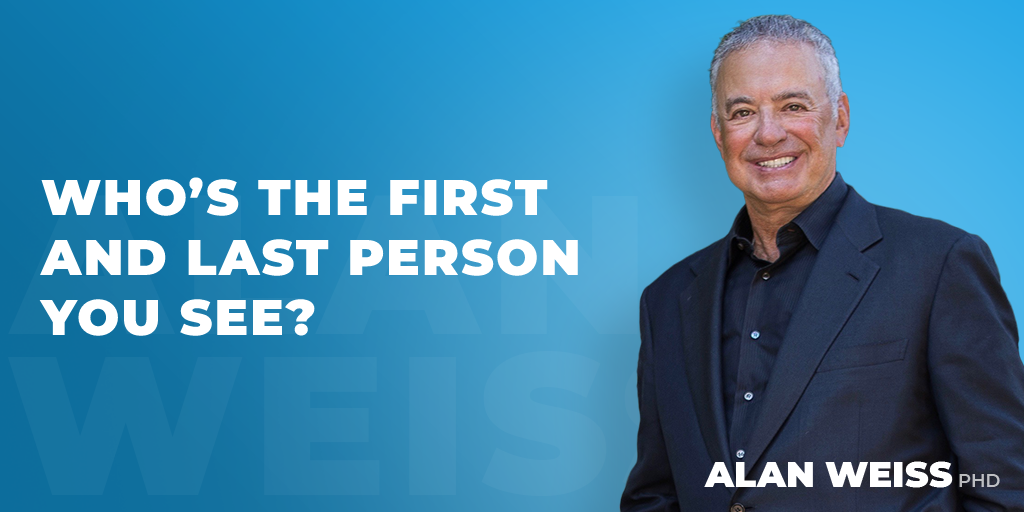 When you hire a hostess (over 85% are female, so all you gender-counters forgive me) for your restaurant, wouldn't a basic criterion be a pleasant demeanor? Isn't the job basically about getting people seated rapidly and politely (notwithstanding vaccine checks)?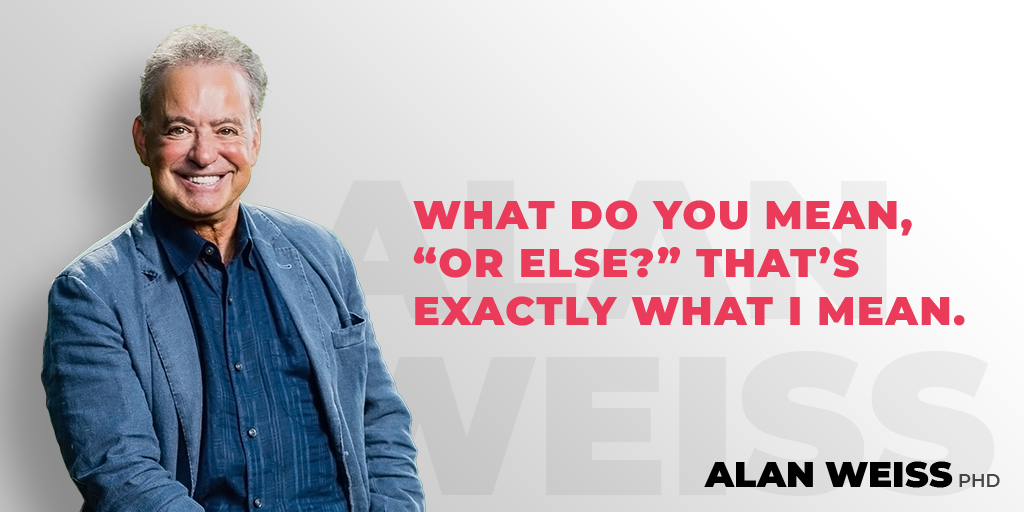 The current statistics, according to the Times, are that vaccinations are drastically increasing among health workers facing dismissal if not vaccinated by the deadline. Personally, I can't imagine having front-line health workers who are permitted not to be vaccinated absent a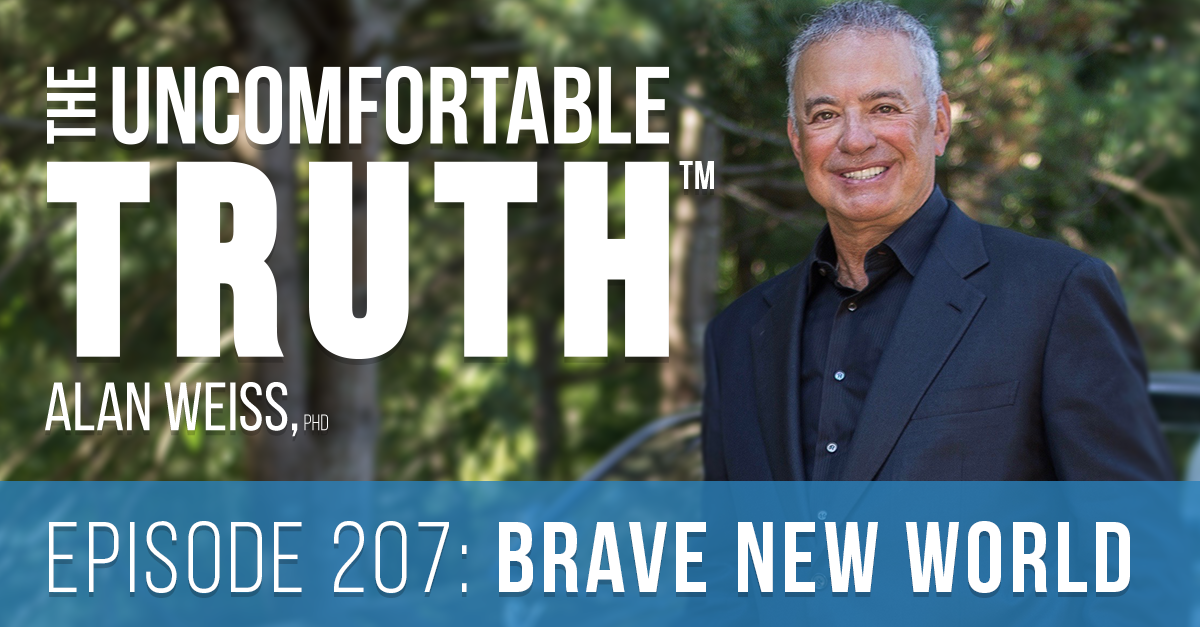 Tune in to the latest episode of Alan Weiss's The Uncomfortable Truth™ - Episode 207 - Brave New World.Listen to this episode on your favorite podcast platform: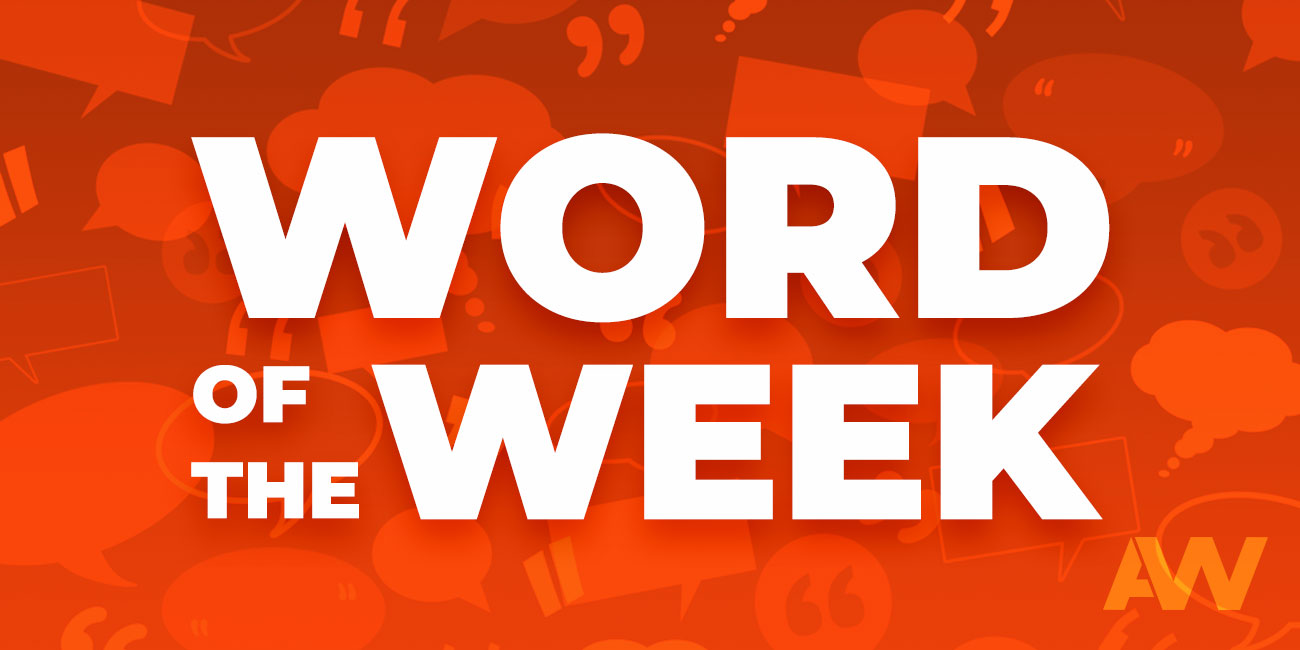 Word of the week™: Preludial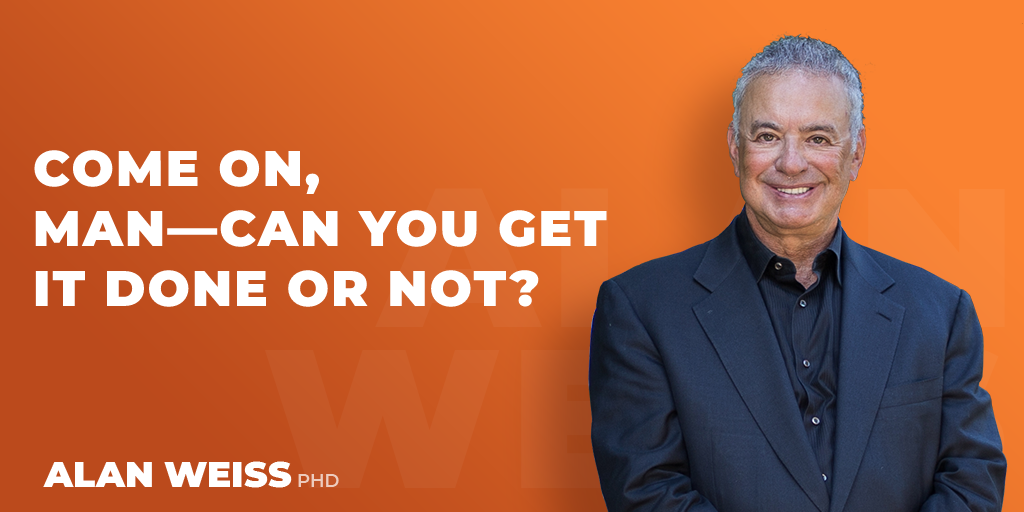 When you begin a sentence with "I probably can't do this" you're going to be right almost all the time. Choices:Learn how to do it. If you can't, then Get help in order to do it. If that doesn't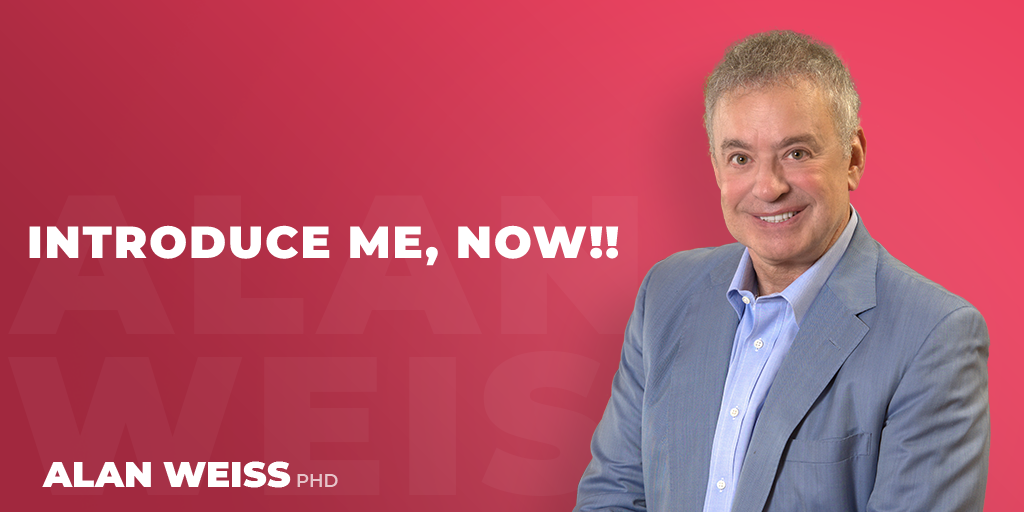 Referrals are the lifeblood of our businesses (I call them "the coinage of my realm"). Treat them that way, not as some afterthought. Language for a resistant client on referrals:"Look, referrals are important to you and to me. Why would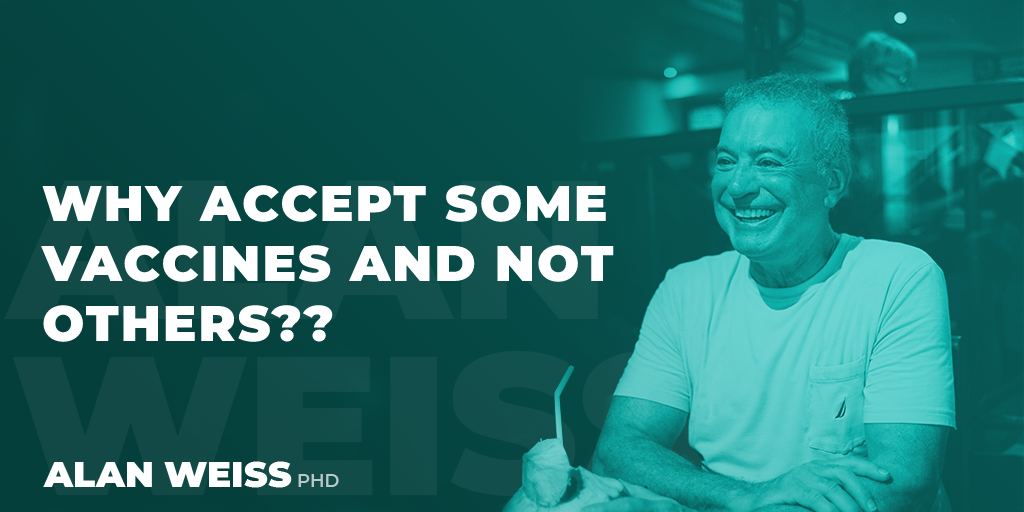 If not being vaccinated against Covid is a sign of independence and doesn't threaten anyone else, then why be vaccinated against polio, measles, the flu, pneumonia, shingles, tetanus, whooping cough, or anything else? Why this exception?