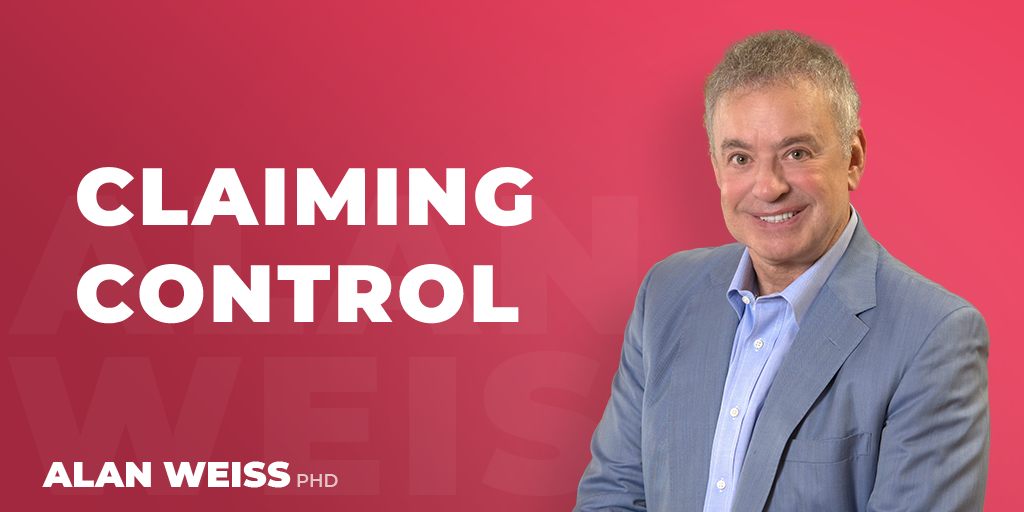 Claiming Control
I find when people feel helpless they have usually lost control or perceive they have lost control. (That's why people do dumb things like hoard toilet tissue, it's an expression of some small control.) Even in crisis times we have more control than we might think.
Talk to your banker, your lawyer, your doctor, your accountant, your political representatives by any means possible. Express your opinions, tell them what you need. Talk to your clients and prospects. Offer help and create some urgency.
Talk to your immediate and extended family and establish plans and expectations and assign accountabilities.
Take control of your life. Don't bemoan your fate. And here's something to think about, my Oxygen Mask Principle: Help yourself, and you're then best able to help others. And when you help others, you realize that you have substantial control. Call it "healthy selfishness."