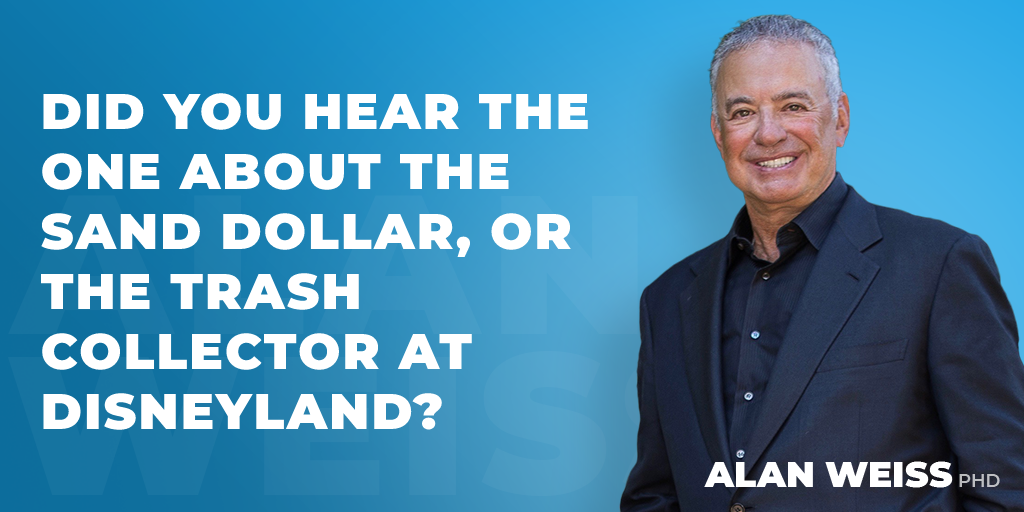 Did You Hear the One About the Sand Dollar, or the Trash Collector at Disneyland?
There's an ancient, hackneyed story in the speaking profession that every poor speaker "steals" and uses. Basically, it's about a stonemason who's asked what he's doing and replies, "I'm laying stones." When a second stonemason is asked the same question, he says, "I'm building a cathedral." The banal point here is that the first has a job, the second a career, and thus the latter will do a better, more committed job.
But, for me, that's not the end of the story. I believe there's a third stonemason, and when you ask him that question he replies, "I'm bringing people closer to God."
That's a calling. That's a passion. And that's what creates really great results. We all need a passion about our pursuits and lives or every day just becomes, well, another day.
And that's also why you have to consider old stories for what they're really worth in terms of your own philosophy and your own intellectual property, and not just mindlessly repeat what you hear trying to exploit what someone else created (and that probably no longer is relevant).
A professional brings new insights, not old echoes.