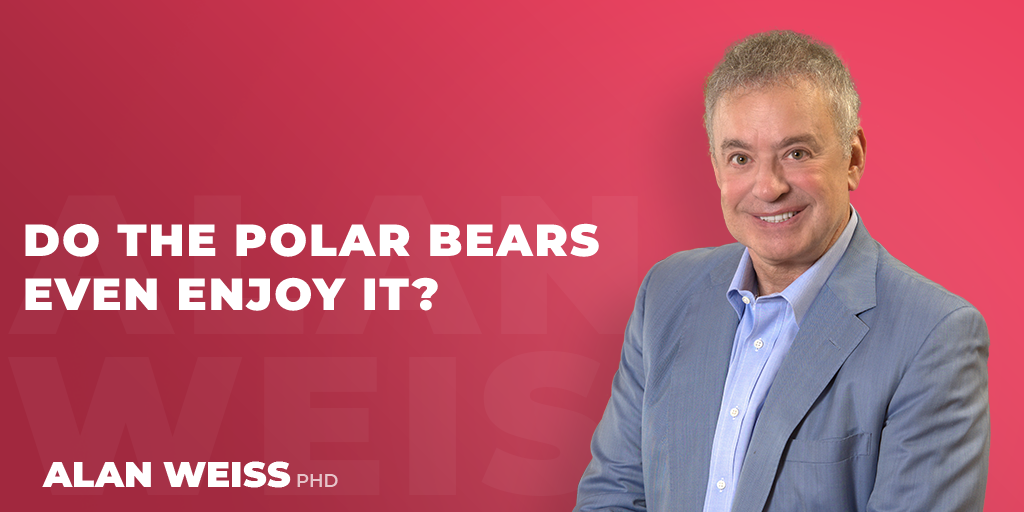 Do the Polar Bears Even Enjoy It?
I saw two people at a beach house at a resort here swimming in the ocean. It was November 1 in Rhode Island, air temperature around 63. Maybe they were from Norway, I don't know. But was that really "refreshing"?
When I see people in first class on planes drinking liquor excessively, I alway figure they're upgrades trying to make the best of all the amenities they don't usually have.
Just because something is advantageously available doesn't mean you have to use it to "justify" enjoying yourself. In fact, some people work much too hard trying to have fun.