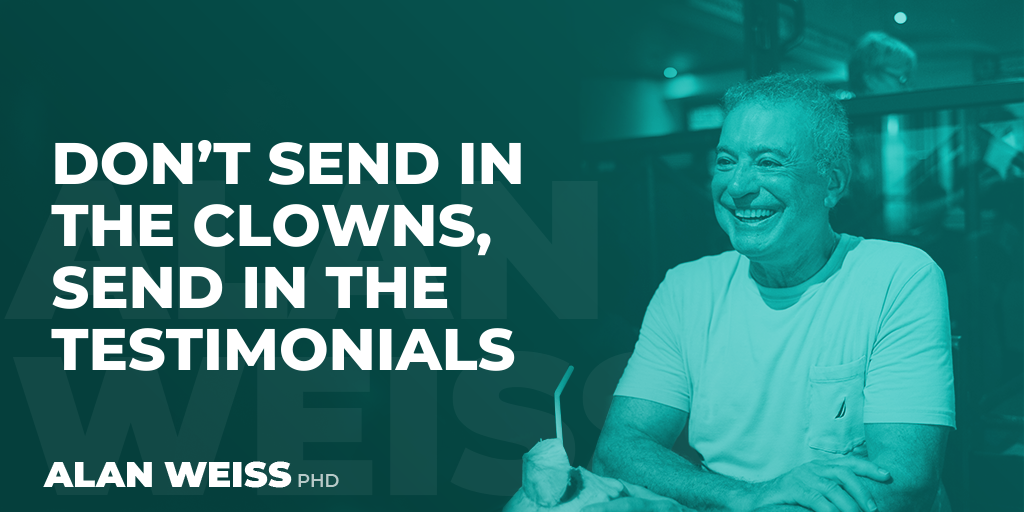 Don't Send in the Clowns, Send in the Testimonials
Saturday evening we attended the local theater's (Trinity Rep) Becky Nurse of Salem. We sat down and I found the house a third empty and many season subscriber seats vacant. I said to myself, "Uh, oh."
And then we saw a magnificent performance (at two hours plus intermission, it had better be!). Outstanding acting and direction. I realized that "word-of-mouth" probably wasn't doing this justice. On the theater's site, I couldn't easily find customer testimonials.
We need to blow our own horns or there isn't any music. I call this "shameless promotion."  But it's for the customer, because you need to inform customers of the value and opportunity at hand.
You don't want "empty seats" in your business pipeline.