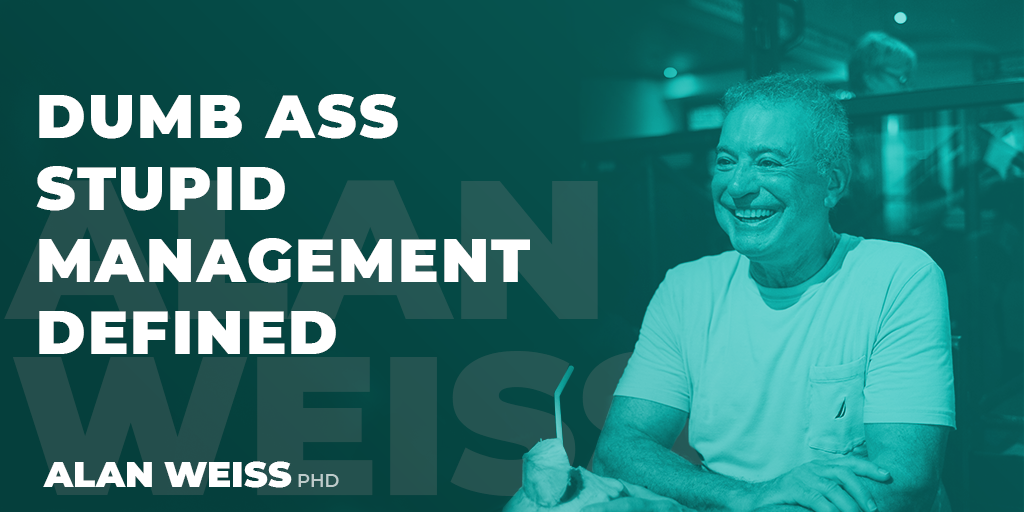 Dumb Ass Stupid Management Defined
If you want to talk about dumb ass, stupid management, think of all the team owners who won't invest in good players and then keep firing the coach! The Browns improved when they acquired a terrific quarterback, after years of futility. The Rams reached the Super Bowl because they spent heavily on excellent athletes.
If the company hires and tolerates lousy salespeople, firing the sales manager is beyond idiotic. He or she may be lousy, too, but thinking there's a magic bullet for mediocre people is a fairy tale.
And by the way, lousy leadership can undermine excellent players. The Seahawks lost the Super Bowl, as did the Falcons, to the Patriots, by making stupid play calls. Sears wasn't full of terrible employees, nor was Kodak.