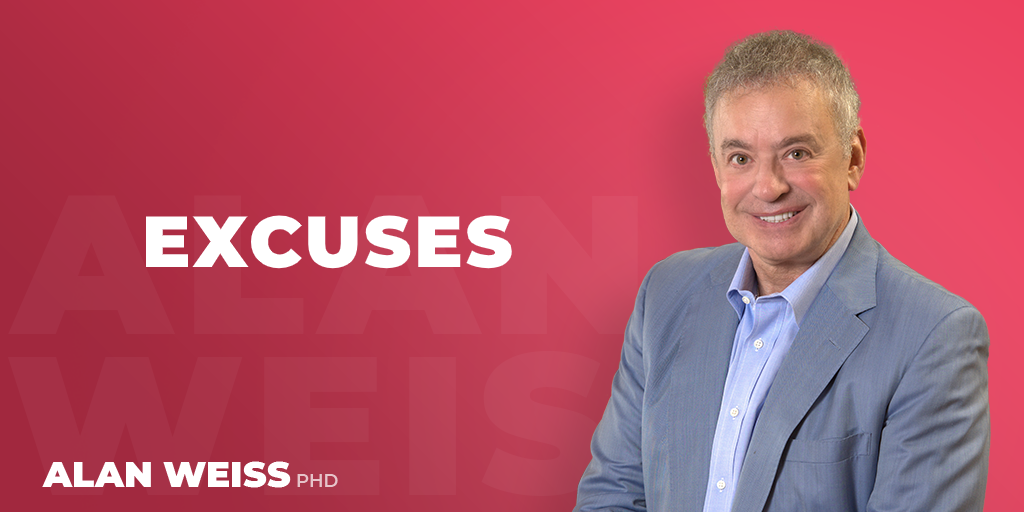 Excuses
When I ask a coaching client why he or she did not make the calls for referral business we had agreed upon:
• I was occupied with updating my computer software.
• I thought I should delay it, the holidays are only a month away and no one is around now.
• I'm working on exactly what I want to say.
• I think we should go back and change my value proposition.
• This guy never answers his phone, so why bother?
• I was about to but my spouse asked me to take the kids out.
• I was about to but my dog needed to be walked.
• "Alan, Alan, it's a bad connection, let me call you back…."
When you don't face up to your fears, your excuses never cover that reality.