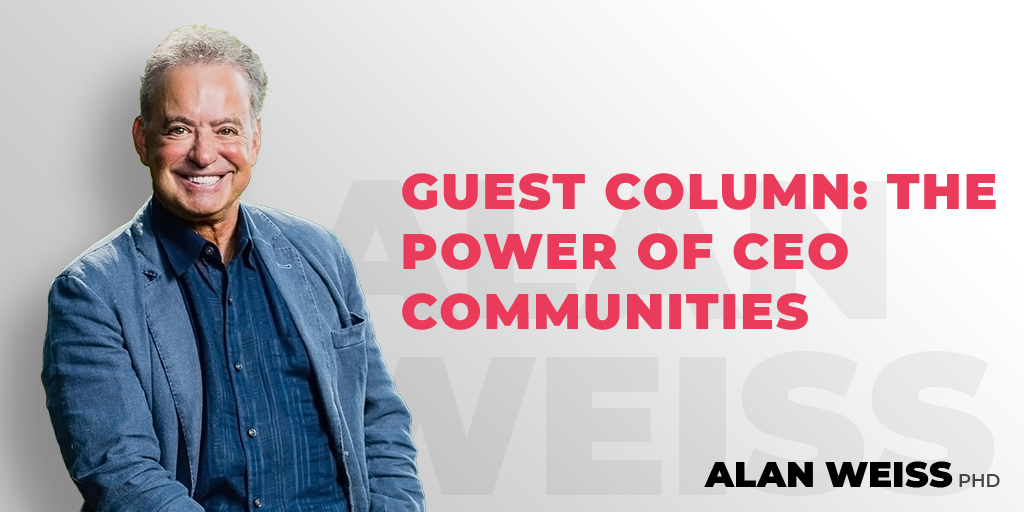 Guest Column: The Power of CEO Communities
THE POWER OF CEO COMMUNITIES
by Nancy MacKay, CEO, MacKay CEO Forums
We think of it being "lonely at the top" for corporate executives and for business owners. But it doesn't have to be that way. I've found that enabling them to interact with and surround themselves with successful peers creates a powerful dynamic to help exploit opportunities and resolve challenges.
And this is especially true today, when pandemic, social justice, economic, and polarization issues affect all businesses.
Bringing people together on a peer basis is important to overcome feelings of isolation, "breathing one's own exhaust" in a business, and even to avoid stress and mental health issues.
When I created MacKay CEO Forums I had no idea of just how important these dynamics are as perceived by the eventual participants themselves. With over 60 Forum chairs serving as trusted advisors and facilitators to over 1,000 participants, we're seeing a wide range of people and businesses not just trying to improve themselves but also to improve the world.
The mere act of bringing these leaders together to discuss common issues under the auspices of an expert advisor has been more fulfilling than I could ever imagine. We are now looking to dramatically expand this availability in the US and abroad.
We are doing this virtually to make use of current technology in otherwise very difficult conditions, where isolation is even more of a factor than ever. I'm happy to report the response has been dramatic. I invite you to join us.
Nancy MacKay is the founder and CEO of MacKay CEO Forums and is looking for additional chairs for her venture. Those interested should have successful consulting or coaching practices, which they can continue as a chair and which they can employ to help those in her network. Contact her at [email protected]. Her annual, remote, EDGE 2.0 event, with global thought leaders, will take place Sept. 15-16.