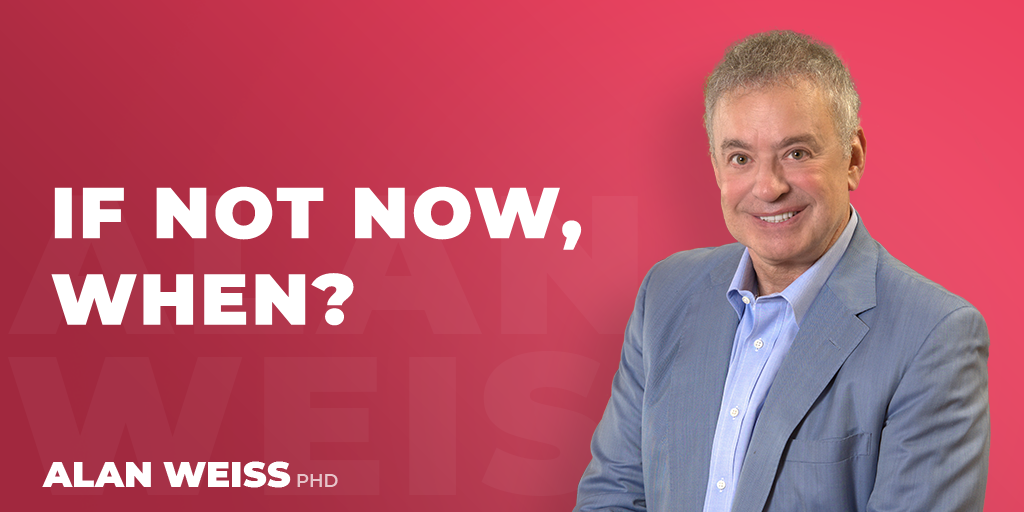 If Not Now, When?
I like to challenge people who aren't ready to move (but really ought to move NOW) with: "If not now, when?" There never is a perfect time, and there is no time like the present.
Here's a question to ponder today: "If not now, when—what?" I mean, what is it you passionately want to do or create that you simply haven't been able to get to? If you don't start it now you'll probably never get to it.
What is it that you need to do and simply start doing today?