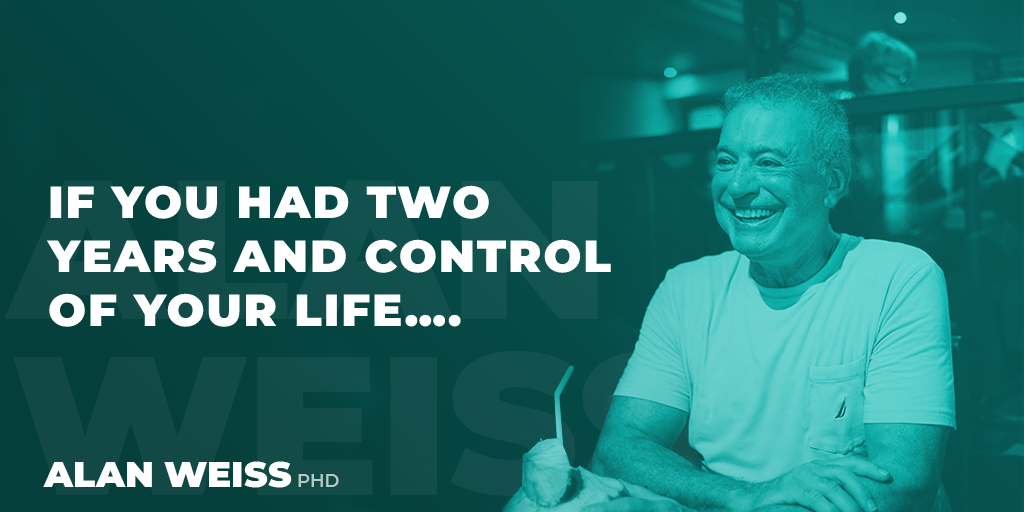 If You Had Two Years and Control of Your Life….
I've noticed that people I'm seeing again whom I haven't seen for about two years are quite familiar! It's as if I'd seen them last week. One reason is that most of us have kept in touch by Zoom, or phone, or email, or on social and business media. Another is that we've stayed healthy and exercised and remained positive. It's not like the ten- or twenty-year high school reunion (thank God).
But it has taught me that time more than flies. It shoots by in an instant, as if we're in a particle accelerator deep in a hidden government lab. What has changed in those two years is that some of us have been very productive and some of us have been simply marking time. (And some of us have wallowed, feeling we have no control and no hope.)
The next two years will be much less restrictive as we successfully live with Covid. But they will shoot by, nonetheless. I wrote, or co-wrote, or updated six books in the last two years. That's just one example. I'm not bragging. I'm just saying….