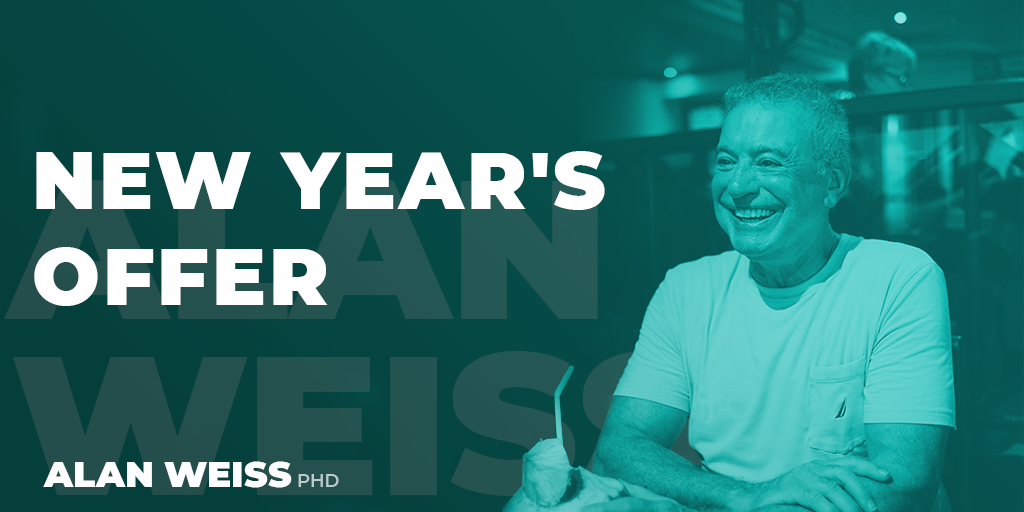 New Year's Offer
I'm starting the New Year with a brand new site, created by Lisa Larter (lisalarter.com) and her great team. I feel as if I've moved from what I thought was a fast car to a rocket ship.
I'm celebrating by providing 20% off every one of my personal product and service offerings on my site until 5 pm US eastern time on January 7th. Choose whatever you like among my experiences, events, coaching, and products and we'll automatically take 20% off prior to processing.
Yesterday alone, people saved thousands on Thought Leadership, The Million Dollar Consulting® Convention, Super Coaching with me, The Next Big Thing, Bentley Cards, and so forth.
Please visit at alanweiss.com, where there are also hundreds of free articles, videos, and audio.
Thank you!