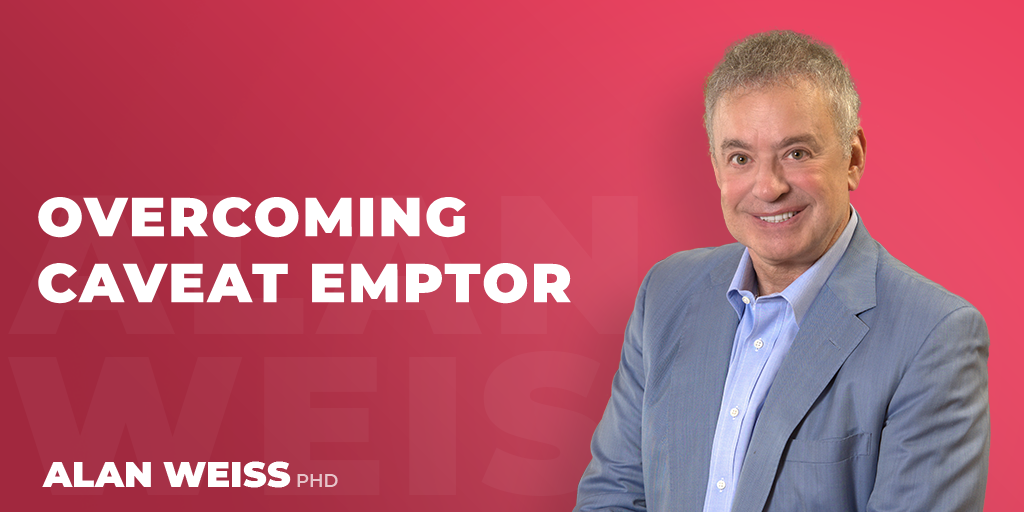 Overcoming Caveat Emptor
Does any political debate ever change anyone's mind?
If you want your prospects to change their minds and become your clients, explain dramatically to them why it's in their best interests to do so. Too many sales are based on what's good for the seller (more business, more money) and not the buyer. But this is "The Age of the Buyer," so you'd better be able to explain why your buyers' conditions are improved by investing in you.