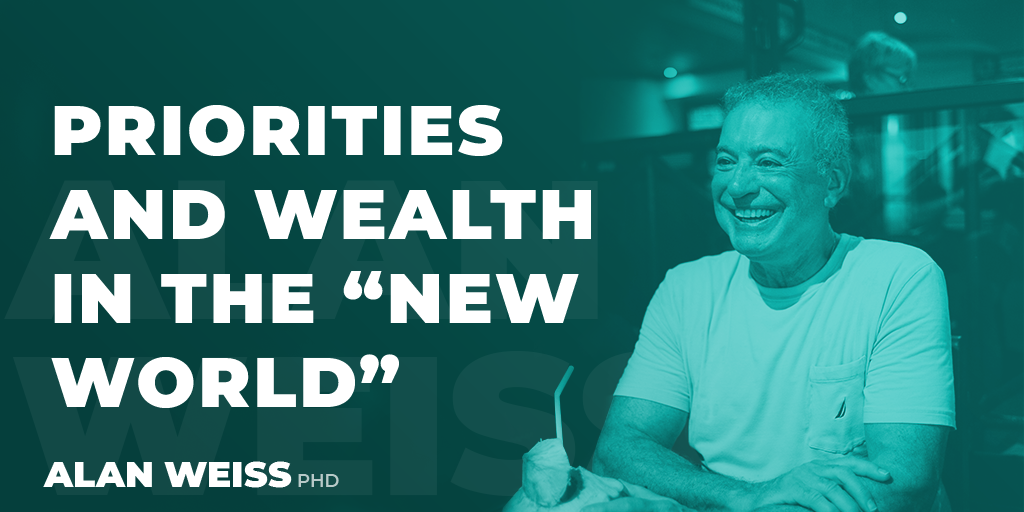 Priorities and Wealth in the "New World"
I'm broadcasting livestream on May 21 about setting priorities and organizing ourselves for the "new world." If you don't believe it's "new," here are some of the topics I'll be exploring in terms of opportunity:
"Hybrid" organizations are arising, that combine full-time and part-time people working from home, working on site, and alternating between the two. They will include consultants, contractors, and subcontractors. The leadership and management of such "porous" organizations will require new techniques and mindsets.
"Remote" has become a stronger alternative and a great deal of it will remain as a permanent option. How do you build customer loyalty remotely? Is it time to "triage" customers and begin to admit that "the customer is not always right."
Organizations will have to open in "phases" as well, otherwise a groundswell of customer return might overwhelm capacity and turn customers away.
There is a splendid opportunity for all of us to increase wealth—discretionary time—with much smarter work habits and different priorities. Have your ideal buyers changed? Do you have the right combination of services?
I hope you'll join me for an exploration of many topics like these as we all emerge into a new light: https://alanweiss.com/growth-experiences/how-to-organize-your-time-priorities-and-life/