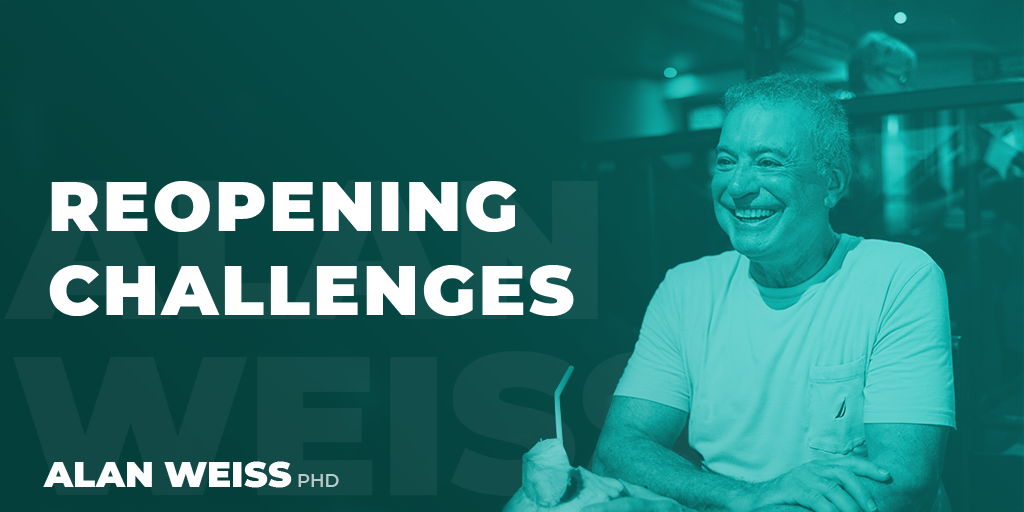 Reopening Challenges
The inertia has now swung toward "opening up." It's a time to be thankful and gracious. Don't expect the old service levels immediately, and expect some people to be difficult and ornery—because they're scared.
Help your clients understand these dynamics and to prepare for them.
And make sure you're prepared for them.