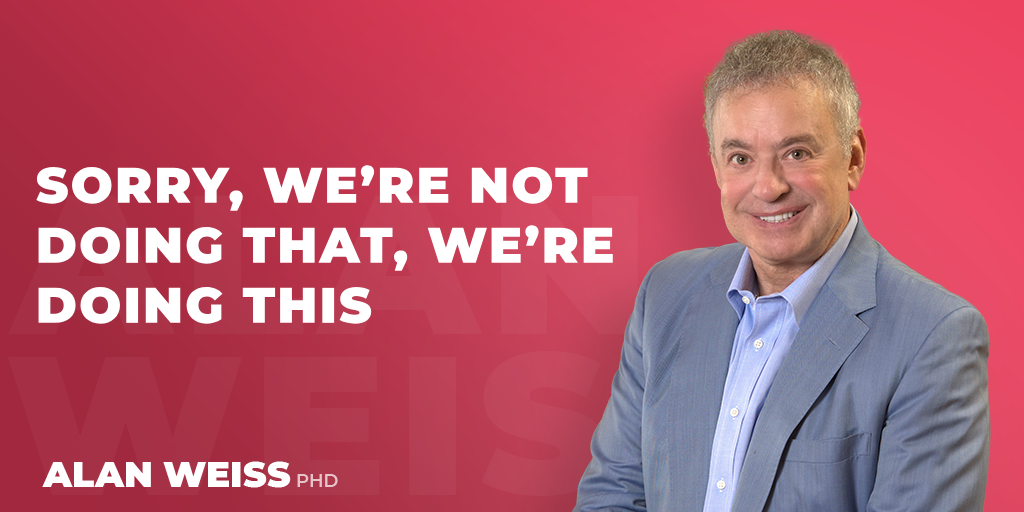 Sorry, We're Not Doing That, We're Doing This
Whether or not you watch "Game of Thrones," there was a huge, highly anticipated battle this past Sunday night, where the outcome, no matter how grim things looked, was pretty much assured if the series was going to continue for a few more episodes (and thankfully it will end soon).
Don't let your prospects and clients think they know the story and the ending. Surprise them. Take a sharp right turn. Be contrarian. If nothing you do or say surprises them they're going to ask why they need you.
So would I.