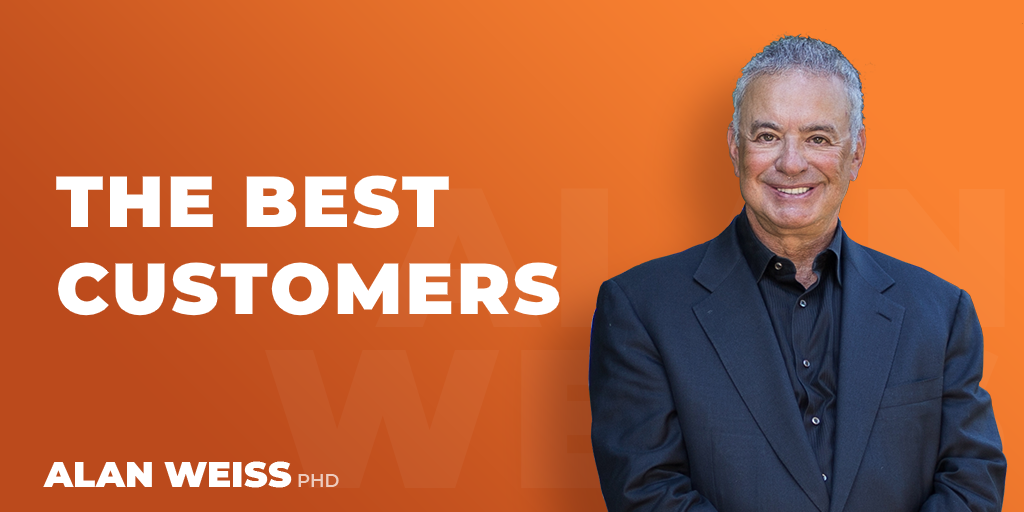 The Best Customers
We have patronized a restaurant in town here since it opened (as well as two of its sister restaurants in New York and one in Palm Beach). The maître d' told us once we were perfect customers: We dined early, so he could turn the table over, we never looked at prices, we tipped generously, we chose expensive wines, and we would try special new dishes.
In return, we had a special table, complimentary appetizers, a complimentary after-dinner drink, a reserved space for my car out front, and they would make cheeseburgers for me when I so desired (as well as any other special dish not on the menu—the cheeseburgers were actually a $40, 16-ounce rib eye ground up which was spectacular).
That's how you treat your best customers (there were about five such couples). At Christmas, there was a holiday basket of Italian goodies placed in the trunk of our car.
All customers aren't equal. The customer isn't always right (even me). I've found a common flaw with my corporate clients and entrepreneurial clients: They tend to treat all clients the same. Yet some clients are far more valuable than others, and some you're better off without! Customers are assets, and some assets require and deserve more care than others.