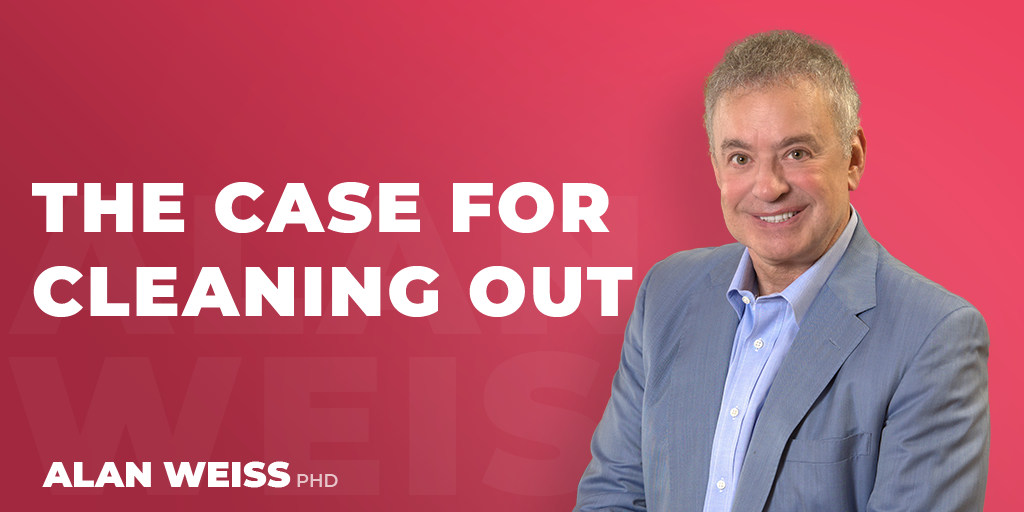 The Case for Cleaning Out
It was time for a new briefcase, and I am in New York, so I found something really nice in a store on Madison Avenue. While transferring from my old briefcase, I found:
• Some medicines that would cause more harm than good because of their age.
• Some very nice pens I thought I had lost.
• Some electronic accessories that are either obsolete or that I can't figure out a use for, and were taking up way too much space and creating far too much weight.
This isn't a bad analogy for most of our lives. I'm cleaning out my new briefcase monthly.