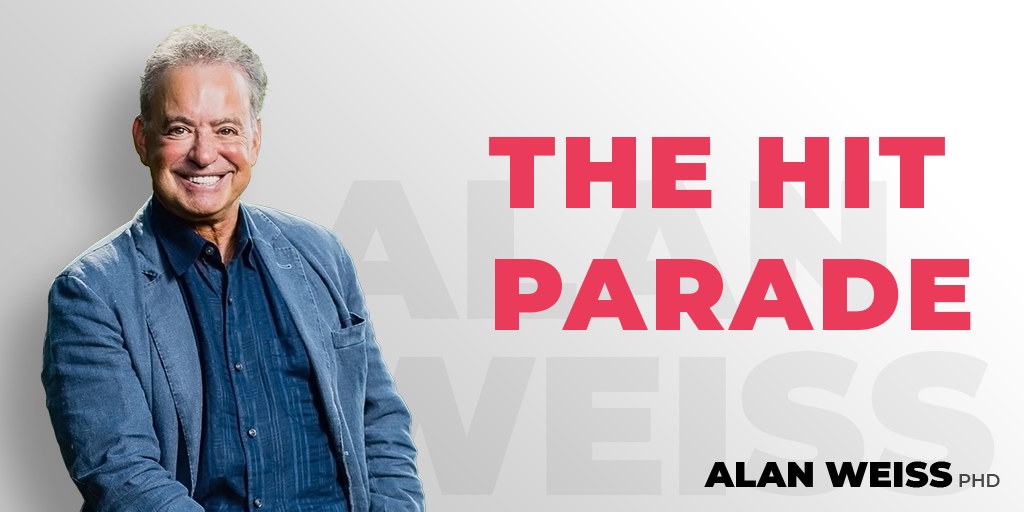 The Hit Parade
People learn in a wide variety of ways. And it often depends on the topic. I'm terrible at following oral directions, but I'm quite comfortable looking at a map. I prefer a video to an instruction sheet with any new piece of equipment.
We need to help our clients (and attract prospects) with a wide assortment of delivery options. You can subscribe to this blog and be informed when I write something new (which is daily). You can subscribe to my newsletters and have them sent to you. You can listen to my weekly podcasts, watch my daily video "A Minute with Alan" or my monthly video, "The Writing on the Wall." You can join my Zoom sessions and/or attend my "live" sessions. You can watch my YouTube channels.
Counterintuitively, I don't "track" my marketing avenues for the most "hits." If I receive just one piece of business a year from a certain source, but it averages $200,000, I'm not about to abandon it for lack of frequency!
Repurpose and reposition your value so that people have the widest options to access it. I never know where my next "hit" is coming from, I just know that it's coming.