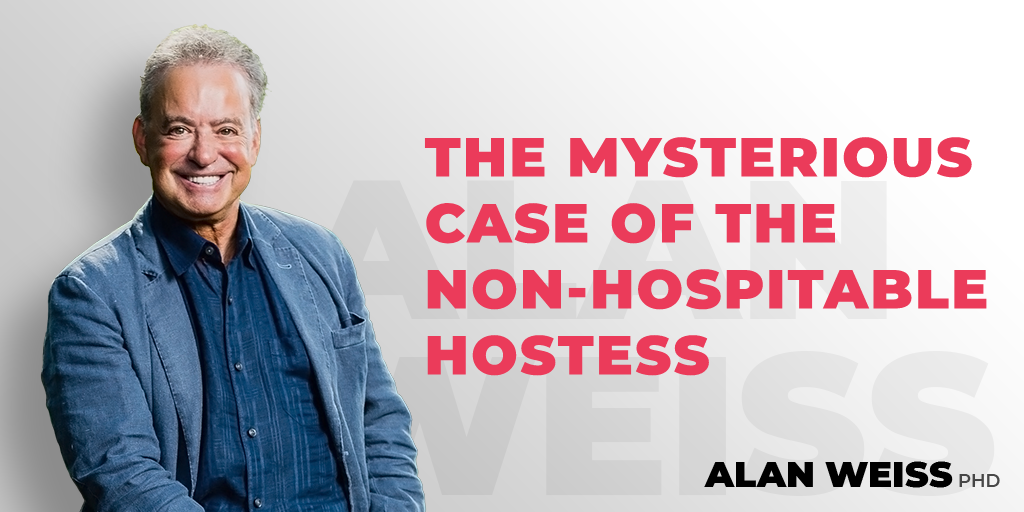 The Mysterious Case of the Non-Hospitable Hostess
I'm at the St. Regis, one of the high-end hotels in New York City. I went for breakfast, and there were six tables occupied, the hostess showing me to mine. Yet there was only a single waiter on duty, apparently, and he was hustling, very polite and very efficient, but things took longer than normal.
As the hostess passed by I said, "Is he the only one on duty?" and she said, "Yes" and never stopped walking. She never offered to get me something, to pour some coffee, to fetch some juice, both of which were a few feet away from her. She didn't care, her job was finished, I was in a sitting position.
Her hair and makeup were in place, and she was carefully put together. But she saw her job solely as "seating people" and not "maximizing the dining experience." She was focused on a singular task, not a business outcome for her organization. Her manager is at fault, but so is she. It only takes common sense to understand that you should look beyond your nose and that pouring coffee is neither demeaning nor something that demands special training. Assuming you have a working brain.