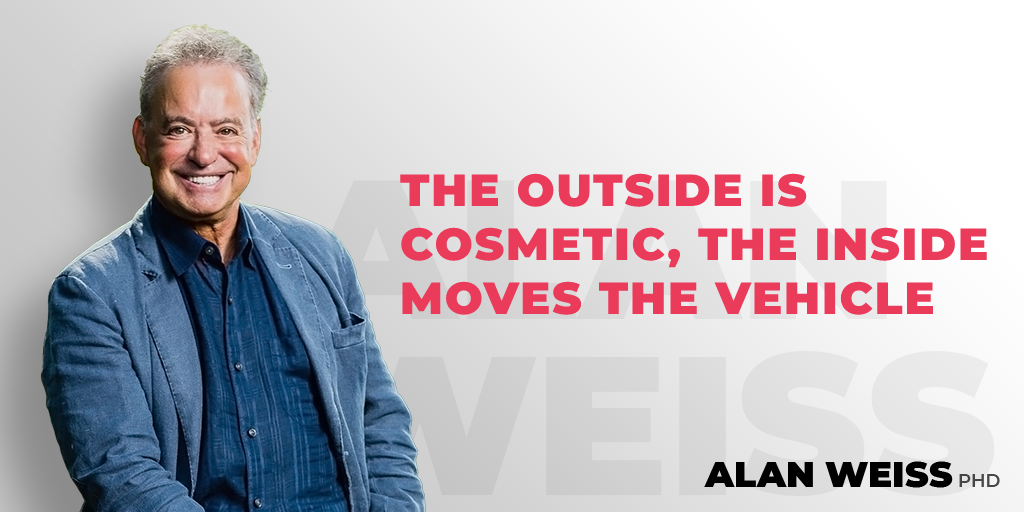 The Outside Is Cosmetic, the Inside Moves the Vehicle
There was a time when I'd keep a car for ten years. The styles didn't change that much and there were no "technology" upgrades. Today, it's amazing how the technology leaps very quickly—our pickup truck has a superb rear camera, lane-change warning, blind spot warnings, satellite radio, heated side-view mirrors, and so forth.
If you think a prospect is out of reach because there's already a long-time consultant present, demonstrate newer technology. For example, I developed a strategy formulation approach (Alan Weiss's Sentient Strategy®) which looks only about a year into the future and takes only a day to develop. That's a marked difference from "old technology" of several weeks to look out five years—which is absurd today.
Growth necessitates innovation. "Disrupt" your prospects with new ideas and approaches to long-standing challenges. The technology and performance in a new Toyota pickup are better than that of a 1990 Jaguar. The latter is wonderful to look at, but the former will get you moving far better. And if you choose to be a new Bentley, well….