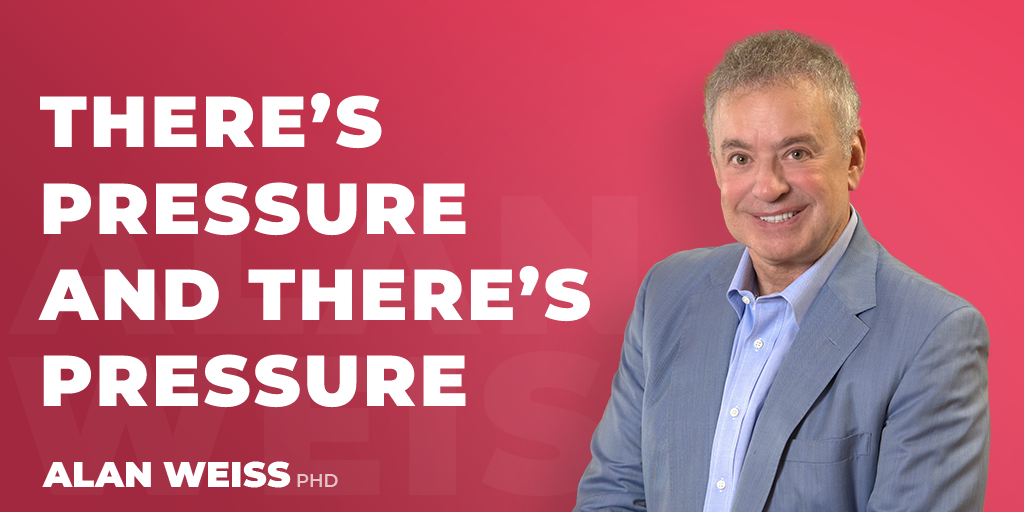 There's Pressure and There's Pressure
True champions and stars are those who perform best when the pressure is at its greatest. HOWEVER, don't create "false pressure" for yourself. Stop worrying about your ego being bruised or someone not liking your and somebody upset with your point of view. That doesn't matter.
Prepare well, show up on time, do your best, and then go home. Don't worry about wins, losses, likes, feedback, or imperfection. Those aren't legitimate pressures. Those are neuroses.