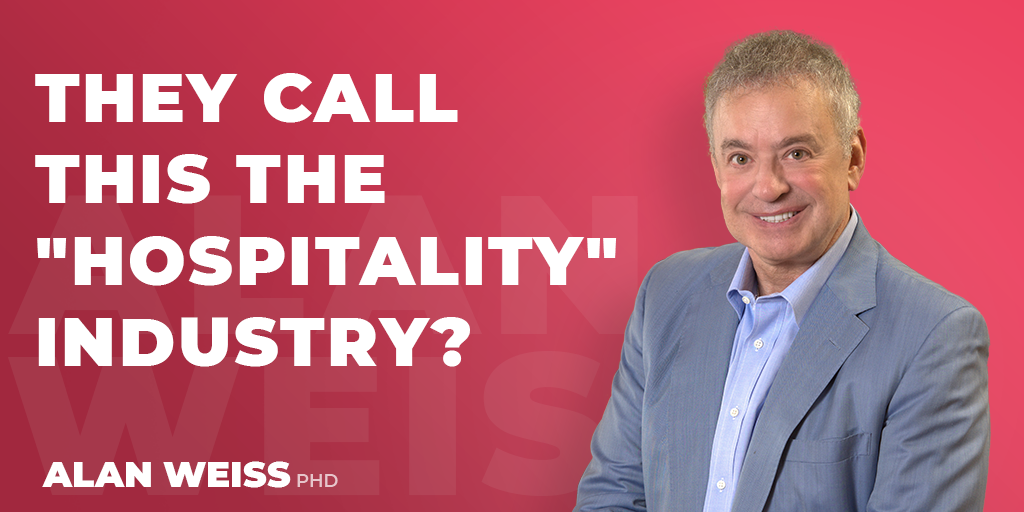 They Call This the "Hospitality" Industry?
I've done business with the Mandarin Oriental in San Francisco for years. I called last week to set up a March workshop and learned it had become a Loews. The sales director told me that they required a guarantee of 8 rooms or their prices would be much higher for the conference room and my suite. There was no compromise, no sense of wanting my business. Either meet our numbers or meet our numbers!
So, I'm going elsewhere. The new management obviously isn't aware of a prime directive in a business where returns and referrals are so important: Think of the fourth sale first.
My future Consulting Conventions, which draw 150 people and major expenditures, aren't going to Loews.