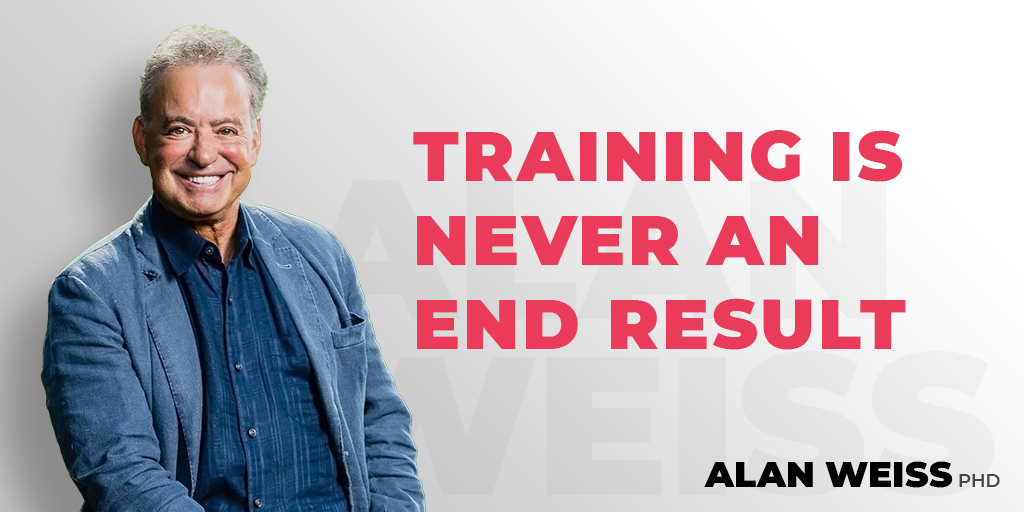 Training Is Never An End Result
Doing a task for a client (the dreaded human resource people's "deliverables") does next to nothing.
Creating a result is important, but isn't necessarily lasting.
Focus on sustainable results which almost always means transferring important skills to the client and staying around in an advisory role to ensure they are use properly and become part of the organizational DNA.