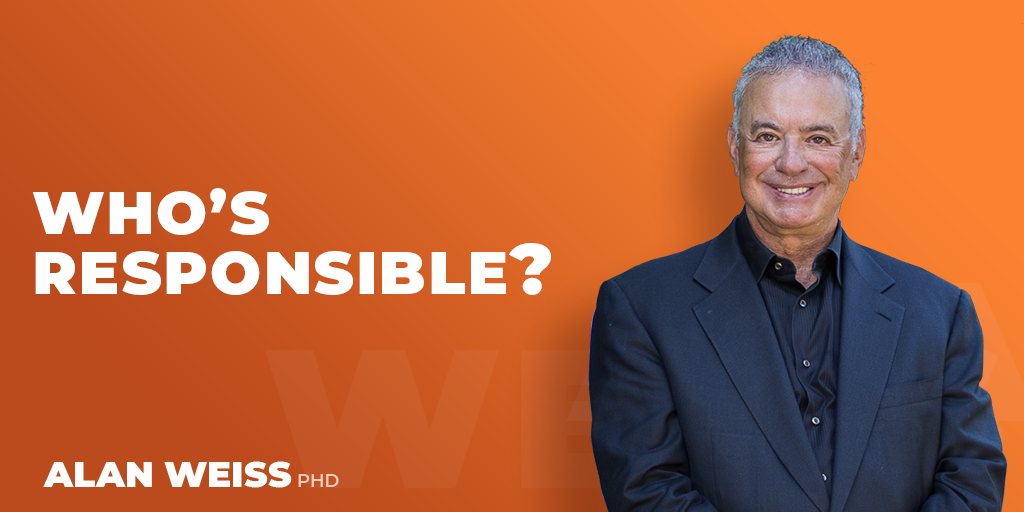 Who's Responsible?
The primary trait in personal growth is accountability.
There are adults still blaming their parents, employees blaming the boss, pseudo-Marxists blaming capitalism, frustrated talents blaming the "in crowd."
There are bad breaks, luck, and accidents. But Branch Rickey, the general manager of the Brooklyn Dodgers who brought Jackie Robinson to the major leagues and broke the color barrier, said, "Luck is the residue of design." I know that the smarter I work, the luckier I get.
If we hold ourselves accountable we can control our fate to a great degree. If we believe it's never our fault and someone is out to get us, then we surrender all our power. Whining is not a trait sought by investors, employers, prospects, or even friends.