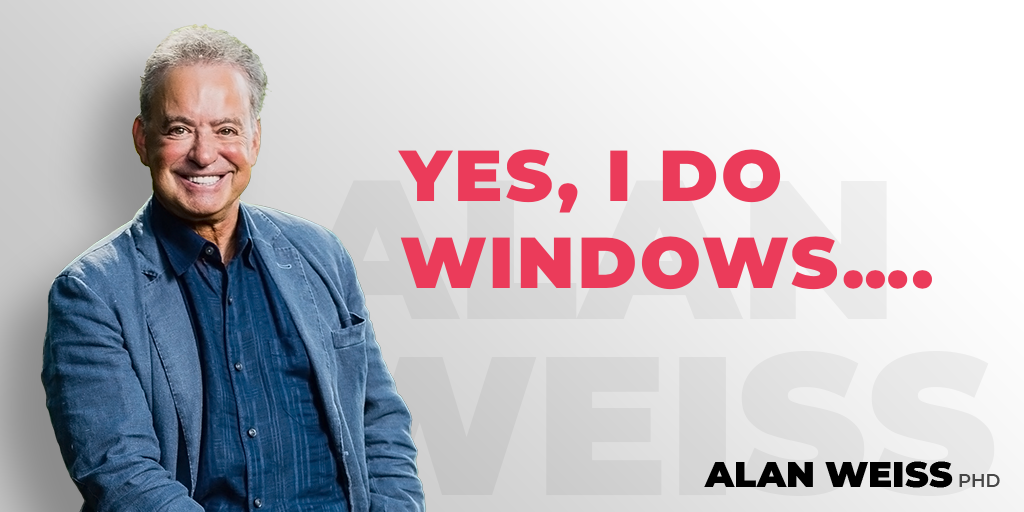 Yes, I Do Windows….
Scope Creep occurs when a client asks you to do things that weren't included in your proposal or agreement. A lot of you are afraid not to comply, because you see yourselves as subordinate to the buyer. I'd ask the buyer, "What do you do when one of your customers asks for additional products or services without offering additional money?"
Scope SEEP is my invention, and it occurs when you unilaterally offer to do things because of low self-esteem—the belief that you're an "imposter"—and want to further justify your fees. I'd ask you, "When's the last time your plumber offered to caulk the bathtub after fixing a leak in the sink, or your auto dealer provided an oil change and then threw in new tires?"
Get comfortable with your value and your expertise.