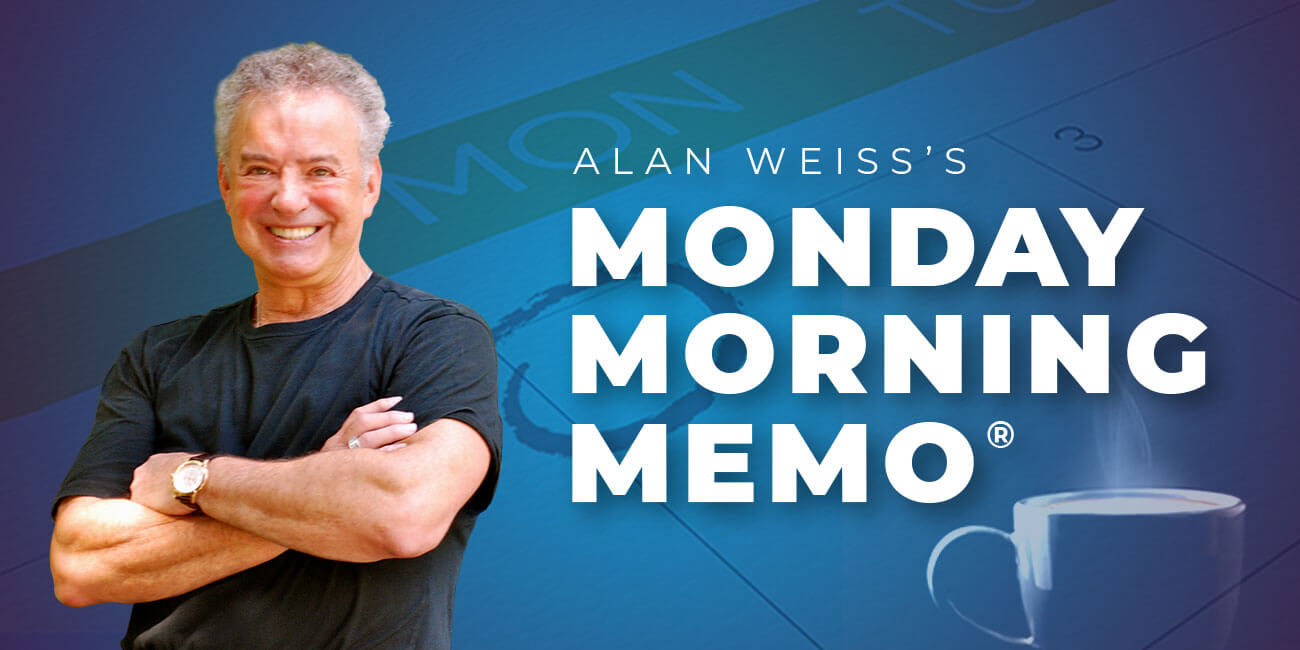 Alan Weiss's Monday Morning Memo® – 11/22/2021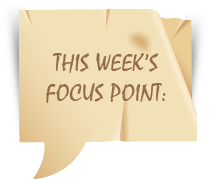 I watched a professional speaker once who would periodically take a shot of cough syrup and pop a pill. He apologized, but said this is what professionals do, they perform even when they're not feeling 100%.
Well, not quite. Professionals perform (so long as they're not endangering others) when they're not 100% and don't talk about it. I remember seeing the great James Earl Jones on Broadway from the second row in "'Master Harold'….and the boys." He had what I often have, which is a terrible case of congestion. Mine is due to allergies, his seemed like a cold. My wife and I noticed that strategically hidden in the set were tissues. He would take a fall or bend behind some scenery and quickly use the tissue, through both acts.
I heard the wonderful singer Lou Rawls once when he caught the proverbial frog in his throat during a song, simply fought through it, got back on key and finished, to a rousing ovation. Reading in church last month, my allergy kicked in and my throat began to rasp, but I conquered it and finished, without stopping to apologize and clear my throat and break up the intent of the passage. (There are ways to do this one can master.)
I know there are Uber drivers and flight attendants and teachers and bank tellers who are dealing with relationship problems, sick relatives, personal discomforts and financial worries. Yet they do their jobs and you'd never know. When there was a terrible problem a while back with TSA workers who called in en masse to report sick because of legitimate safety concerns, enough showed up to keep the planes flying on time.
I said to one who was handing me back my passport, "Thanks for coming in today." He paused, looked at me with glassy eyes, and simply nodded.
What do you know, Thanksgiving is later this week. Thanks to all of you for being here and for all you do, even when you don't feel like doing it, because you have a sense of responsibility and even duty. I hope you'll accept this in the spirit in which it's said: May God bless you all.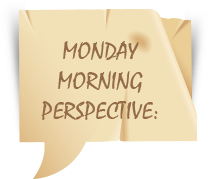 I am just pitifully nostalgic. I can't help but roll my eyes at myself frequently. I mean, I still shoot black-and-white film. And I am constantly reminiscing about the "good old days." I'm 28 years old. There haven't even been that many "good old days." But still, I love to look back. —Chris Lowell
Silent gratitude isn't much use to anyone. —Gertrude Stein
If having a soul means being able to feel love and loyalty and gratitude, then animals are a lot better off than humans. —James Herriot
Customer service is just a day-in, day-out, ongoing, never-ending, unremitting, persevering compassionate type of activity. —Leon Gorman
Six Figures to Seven (627): I haven't run this in several years, and then only twice in the US and once in London, once in Sydney. It's occurred to me that I now know additional and faster ways to reach seven figures, having helped hundreds of people to get there. And the pandemic experience has major implications. Million Dollar Consulting and "seven figures" are metaphors for achieving the lifestyle and true wealth (discretionary time) that you desire. This experience, which I may never repeat at this stage, will get you there. February 10-11, 2022 (two full days) Las Vegas, Nevada. Fee: $3,500 through December 31, 2021, $4,500 as of January 1, 2022. Register here: https://alanweiss.com/store/quick-pay/
Controlling Conversations: How do you subtly yet assertively keep the conversation with prospective buyers moving toward trust, disclosure, and the agreement to accept a proposal? Master this, and you'll raise your hit rate by 100%. This is a Zoom experience at 10 am US Eastern time on January 11, with a recording provided afterward. $450. Register here: https://alanweiss.com/growth-experiences/controlling-conversations/
Sealing the Watertight Doors: Moving from a scarcity/poverty mentality to an abundance mentality (door bolts are included) December 1, 2021—10 am US Eastern time via Zoom, Interactive, recording provided. Fee: $1,700. Most of us struggle to survive when we begin our own businesses. I, for one, was not born on third base thinking I had hit a triple. But as I progressed through survive, alive, arrive, thrive I realized that I also had to change my old habits, my old beliefs, and even some old friends and relationships. Join me for just 90 minutes in a limited group and learn to enjoy your success, be happy in your accomplishments, and act without fear and worry. https://alanweiss.com/growth-experiences/watertight-doors/
A Book in A Day in LA: It's time to write that first (or next) book for 2022. In six hours you will leave with a complete, commercial book proposal (title, annotated chapters, competitive analysis, marketing platform, sample chapter outline) or a self-published ebook schematic ready for publishing within 30 days. I'm in LA for the birth of my third grandchild, so this $1,000 value is only $450 and I'm buying lunch. Enroll prior to November 15 and it's $400. Your book should generate business worth 100 times that at least: https://alanweiss.com/growth-experiences/book-in-a-day-la/
Million Dollar Consulting® for the World: I've provided 14 modules with videos from me, from your colleagues globally, slides, and text. They include everything from launch to self-esteem, proposals to fees, closing business to creating a brand. No upsells! It's only $115. What do you think about a 10,000:1 ROI? https://milliondollarconsultingcourse.com
Hosting Revenue-Generating Meetings: Too many seemingly good meetings with no business resulting? You can't pay the mortgage with meetings held. Learn how to transition business meetings, speeches, Zoom calls, and even networking into eventual business. You need to "run through the tape," right? https://alanweiss.com/growth-experiences/hosting-revenue/