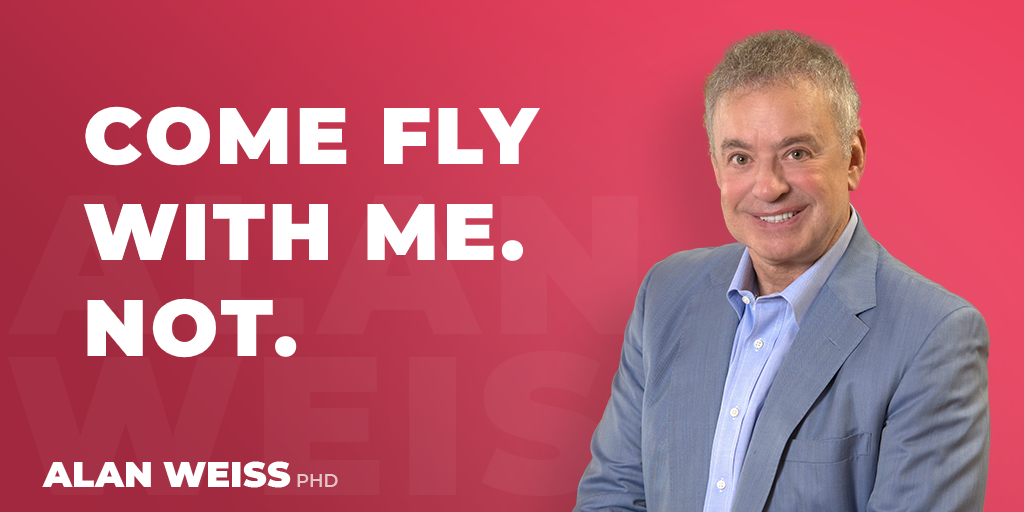 Come Fly With Me. Not.
Yesterday, I had a 7 am coaching call with a client in Melbourne, the following one in Taipei, and a third in Oslo, all by Zoom. Later, I had one in Shanghai.
Are you allowing "restrictions" to restrict your thinking and innovation?
It's easy today to create a global brand and to market and deliver globally without ever stepping on an airplane.
My last flight was very early March this year, and this is the longest consecutive period that I've not been on a plane since 1972 when I entered the profession.
I have 3,919,835 air miles. I thought I'd hit four million for sure this year. Who cares?