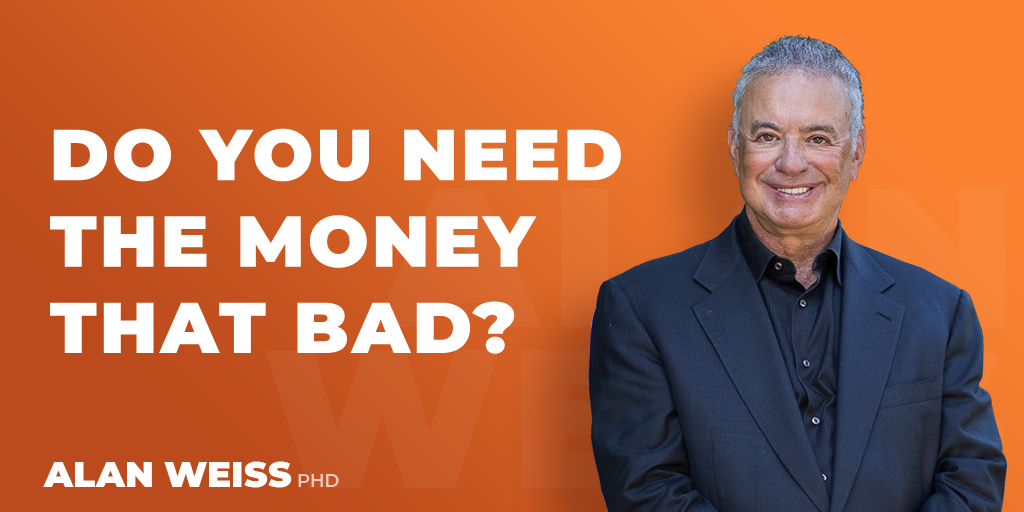 Do You Need the Money That Bad?
Not everyone who calls you and has some money represents good business. "Good" business has to be fulfilling, engage your talents and passions, and be subject to your expertise, not the prospect's arbitrary requirements (which is why RFPs [requests for proposals] are usually worthless to pursue). Otherwise, you're just chasing money.
Now, chasing money is okay when you're trying to survive. I did it for a year or so after I was fired and trying to set up my own practice. But once I had a couple of clients, I decided that, if I were the expert, then I was going to determine how the projects were done and how the advice was conveyed.
Have you reached varying levels of success, but still have the survival (poverty) mentality? If so, take it into an alley and dump it in the garbage. You need it hauled away.