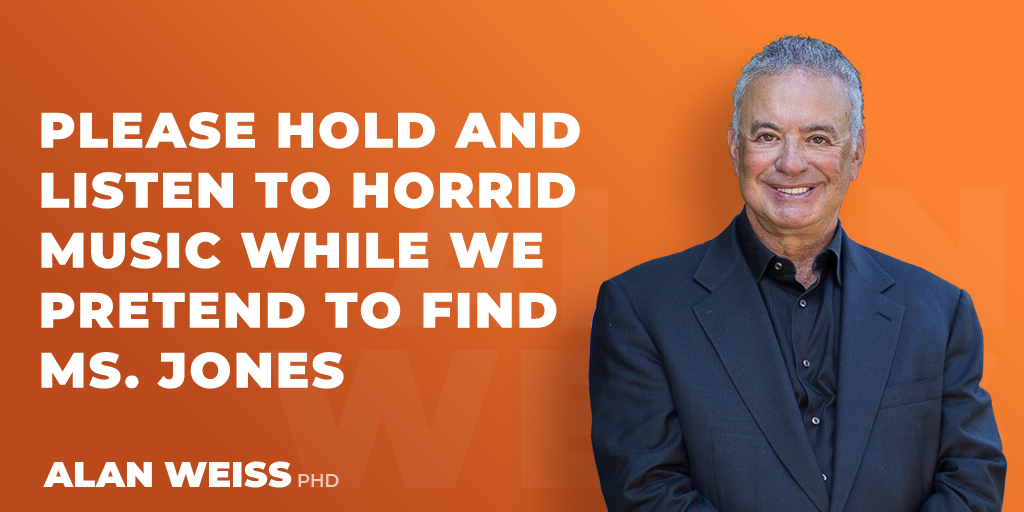 Please Hold and Listen to Horrid Music While We Pretend to Find Ms. Jones
The more complex we make things in the name of high technology, the more difficult they are to use: hotel phone systems, big screen TVs, car dashboards, cable boxes, airplane entertainment systems. You have to wade through countless menus or consult manuals the size of War and Peace. (My cars' owners manuals weigh several pounds and are impossible to quickly consult.)
How simple or difficult are your methodology and systems? I met a guy with a $150,000 annual operation using a virtual assistant who couldn't tell me his revenue numbers until the tenth of the succeeding month. I told him to start using a pencil and paper.
Can a prospect just leave you a message, or does your phone system insist on trying to "find you" first?
Keep it simple or you will be complex and broke.