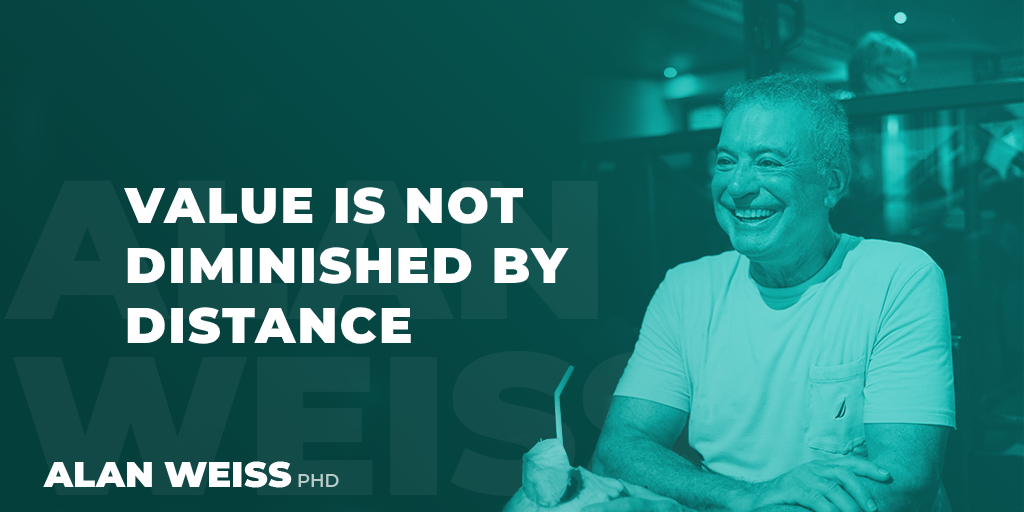 Value Is Not Diminished by Distance
I spoke on (my) Saturday morning via Zoom for the virtual meeting of the Professional Speakers Association of South Africa. They are a wonderful group of people and were a great audience. My session was exactly on time and I had excellent questions from the group.
I suspect, pre-Covid, that this event would have been "live" without anyone appearing remotely. The trip wouldn't have been feasible in terms of my schedule or their finances. But this worked wonderfully.
These are the kinds of opportunities we have today. I've found that corporate clients find it far easier to meet virtually than haul themselves through airports, suffer the bad food and distractions of hotels and conference centers, and endure all the wasted time.
Remember, for a paying client, your value is not diminished by not being present locally. In fact, your value may be increased through the flexibility (and your ability to use remote media wisely).
Stop lowering your fees and start raising your marketing efforts.