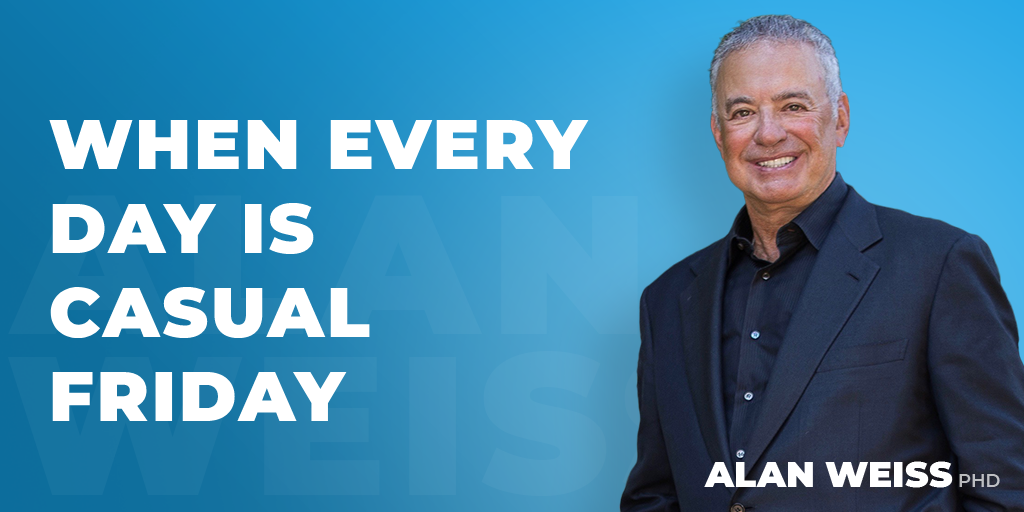 When Every Day Is Casual Friday
I'm running my Building Dynamic Communities Workshop over two mornings instead of "live," using Zoom. This is the fifth time I'm presenting and facilitating a virtual workshop. I find myself preparing by shaving and showering, wearing good clothes, even putting on some cologne, which would be my usual habit before live offerings. I'm much better having done it. I feel better about myself.
Maybe that's a character flaw. Or, maybe when we have respect for ourselves others respect us more.
Have you watched these people on Linkedin doing videos in tee-shirts, with hair in their eyes, with all sorts of crap in the background of the shot? They're not exactly the people I want giving me financial advice, or providing leadership skills, or proclaiming how to take control of your life.
If you don't judge a book by its cover, why do my publishers take up so much of their time and mine to design the cover?