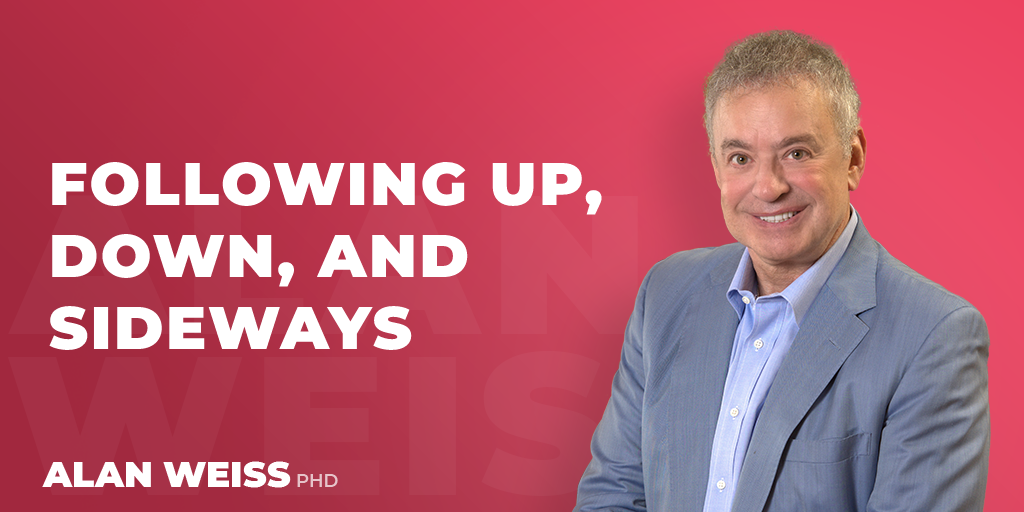 Following Up, Down, and Sideways
I received two separate apologies this week from people who owed me responses but had found my original email in their junk folders. (Like me, they check their junk folders before erasing them.) I understand that these things happen, and was about to follow up anyway.
Don't assume someone has "gone dark." And never assume that by following up you're harassing or hounding someone. If you have value to contribute, you're certainly justified in doing all that you can politely and professionally to provide that value.
Preventive Action: Always agree on a date, time, and action for follow up. Example: Let's talk about my proposal options on the 14th at 10 am using Zoom. The invitation is attached.
Contingent Action: Call "as promised." Example: I'm calling Joan as promised to pursue which proposal option she prefers. Please have her call me back before 5 at this number….
John Paul Jones said, "I have not yet begun to fight," and defeated a larger British ship which he had to take over to sail home since his ship was sinking under him. "I have not yet begun to follow up" is not a bad approach. Don't assume the other person has "shut down" or is rude. You need that business to keep your own ship afloat.