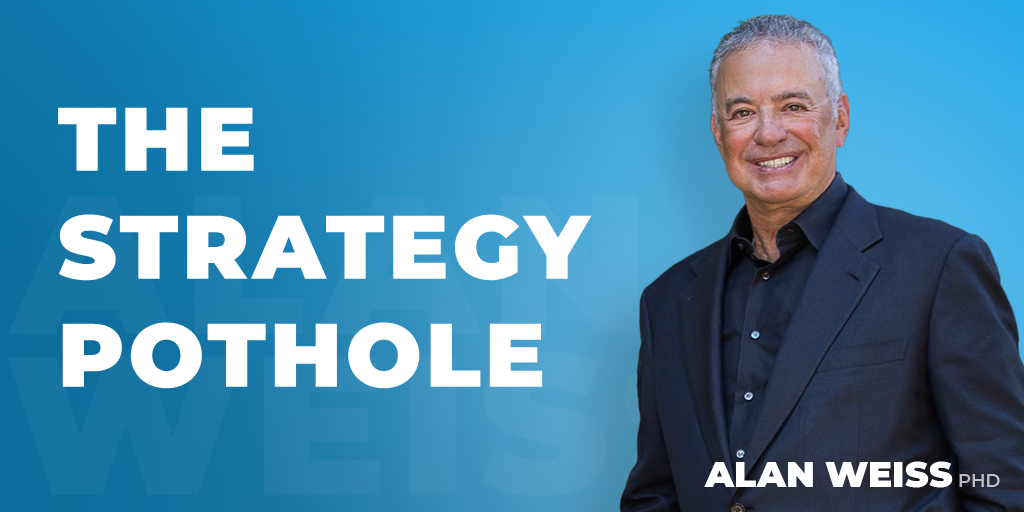 The Strategy Pothole
Most attempts to formulate strategy, in any size business, are a waste of time, because:
• The process attempts to look too far into the future in volatile times.
• Assumptions are used in place of facts.
• The wrong people are included in the process.
• The process itself is far too long and convoluted.
• The discussion defaults to tactics and "how" to do things, not "what" the organization is to become.
• Accountabilities and deadlines aren't established or honored.
• The result is a dusty document in a lost binder, instead of an active conversation in every meeting.
Other than that, it's great.