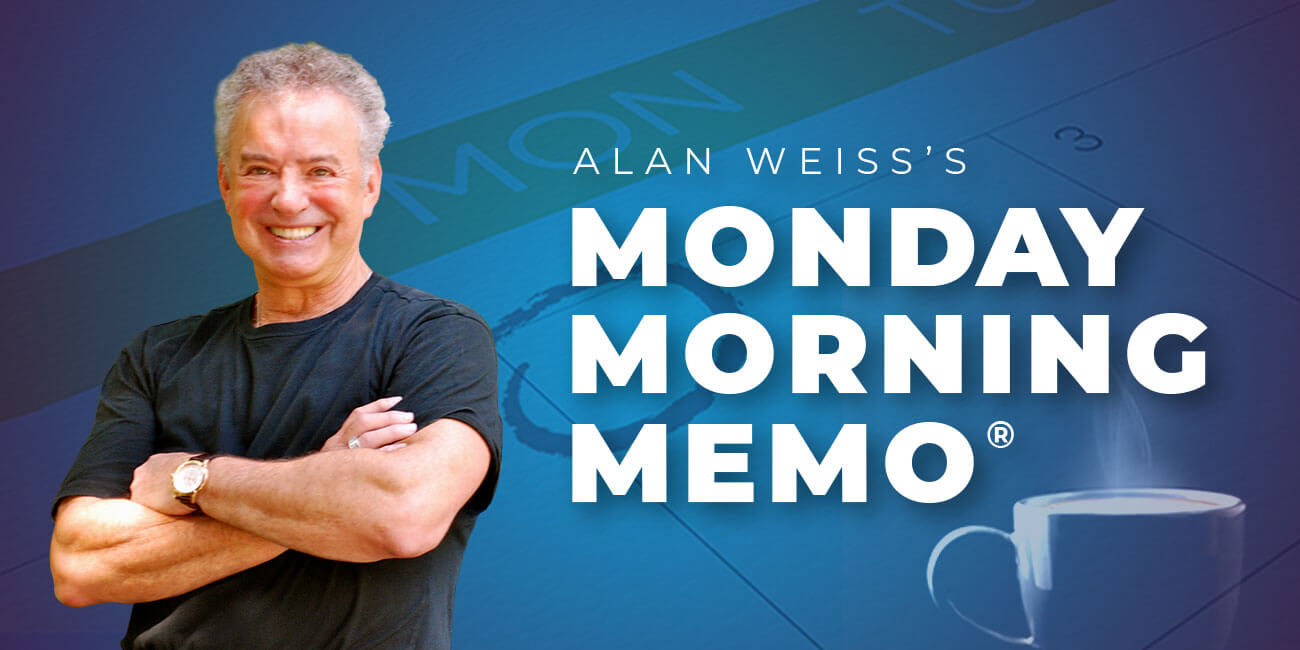 Alan Weiss's Monday Morning Memo® – 7/17/2023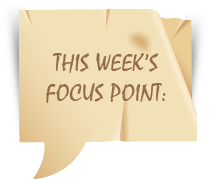 In the late 19th Century, the Luddites protested the beginnings of automation in the vast mills because people would lose their jobs. In the late 20th Century the taxi industry protested in the streets because of the acceptance of Uber, and drivers could lose their jobs.
Today the mills are automated. When I began consulting in the early 70s, it took 20 people in each of three shifts to run a paper machine in a large plant. Today it requires only two. The taxi industry now has technological ride-hailing, credit card machines, clean cabs, and drivers who speak English and know where your destination is located. They've adapted.
Some time ago, on social media (where else?) a woman was pleading with readers not to use automated cashier machines in markets because cashiers would lose their jobs. The corollary, I guess, would be not to use planes because railroad workers would lose jobs, or to refrain from autos because all those people clearing horse manure at urban street corners would be out of work.
Time marches on, modernity evolves, innovation flourishes. We may speak of "horsepower" but no one is riding a horse on the interstate.
And now we have the Hollywood writers and actors striking because they perceive that streaming services and studios migrating away from regular network shows are hurting their income. For example, they want greater royalties from streaming services which generally provide far less residual income than traditional broadcast TV. (Jerry Seinfeld and Larry David today receive about $50 million annually from the rebroadcast of Seinfeld episodes.)
But the nature of streaming produces fewer shows—perhaps eight in a season as compared to over 20 on the traditional networks—and less syndication globally, because they're available widely from the outset. And writers feel that the studios are allowing for too much freelance writing from others. But how else can you diversify outlooks, experiences, styles, and approaches?
And let me proclaim here that studios and studio executives enriching themselves and not sharing the wealth more equitably with the creative people is reprehensible. Robert Iger, CEO at Disney, will make $27 million this year. Ted Sarandos, co-CEO of Netflix, pulled in $50 million last year. 
Time marches on.
It's time to adapt, not demand that the calendar be frozen. You need to add value, not demand that you receive more for your current value. (This is the problem with teachers' unions, they don't want performance to be evaluated or improved, they simply want more money for everyone without offering improvements in performance.)
Ironically, the Tony Awards were presented this year without any scripted material because of the writers' strike. The show was immensely successful without all the pathetic banter, and ended exactly on time, not the usual hour late. I believe that's called "empirical evidence."
I have to admit, the site of Meryl Streep (net worth $160 million), Al Pacino ($130 million/ $10 million per movie), Barbra Streisand ($400 million), and Tom Cruise ($600 million/ $25 million per move) on a picket line would make me giddy, unless, of course, their valets marched in their place.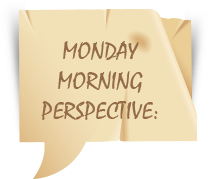 Believe me, my journey has not been a simple journey of progress. There have been many ups and downs, and it is the choices that I made at each of those times that have helped shape what I have achieved. —Satya Nadella (CEO of Microsoft)
Without continual growth and progress, such words as improvement, achievement, and success have no meaning. —Benjamin Franklin
All good writing is swimming under water and holding your breath. —F. Scott Fitzgerald
I made mistakes in drama. I thought drama was when actors cried. But drama is when the audience cries. —Frank Capra
NEW: Autumn in New York: Join me for 2.5 days of a great growth experience. I'll be presenting new IP on the nature of the No Normal® workplace and how we can best attract and help clients. We'll talk about new approaches to strategy for all types of organizations. Every participant (who so desires) will get "air time" to discuss a particular challenge, question, or strategy. I'll take you to dinner at two of my favorite restaurants, we'll see a Broadway play with great seats, and there will be a tour with a unique New York touch. We'll start with an opening evening reception. Limited to 14 people. October 10, 11, 12. $12,000 fee (until Aug. 31, after that $15,000) includes meals and lodging. Join me for a great business and social experience. https://alanweiss.com/growth-experiences/autumn-new-york/
NEW: Business As A Second Language: This 90-minute Zoom workshop will deal with reframing, social proof, instant examples, influence techniques, turning objections into selling points, and a great deal more. It will be interactive and recorded for ongoing use. Preparing for meetings is important (until, as the saying goes, you get punched in the jaw). I'll help you stay in the moment and outduel anyone. Are you tired of worrying about "what you should have said"? Now you'll be able to say it at just the right time. All this for $350, and you can drink while attending. September 14, 10:30 US eastern time. Recorded for all registrants. (After Aug. 15, $500.) Sign up here: https://alanweiss.com/growth-experiences/bsl/
NEW: The Remote Millionaire™: Yes, I'm going to provide the secrets (and puncture the myths) of making a million dollars or more a year without leaving your home.
And, ironically, I'm going to do it in person, because I'm scheduled to be in San Diego and LA for other reasons and I generate so much money remotely that I like to be with people on occasion (in good weather)! Here's what you'll create or improve without leaving home, except for this day with me:
Developing unsolicited referrals.
Creating client evangelism with prospects.
Delivering powerful marketing discussions.
Creating contemporary passive income.
Establishing client "banks" that are used and replenished.
Moving to and enlarging a trusted advisor network.
We'll be using role plays, actual participant services (from prep work), and exercises to develop the skills to market, deliver, and expand business though dramatic and tangible value from a distance. We'll master how to do this with individuals, small groups, and/or large audiences. https://alanweiss.com/growth-experiences/remote-millionaire/
Speaking with Alan: One of my most popular experiential events, run twice a year. Learn how to create, refine, deliver, price, and market a speech of any length. A small group practices and video tapes the components over 2.5 days. Are you charging less than a minimum of $10,000 per speech? Are you agonizing over content, or not drawing a sufficient audience? You need this session NOW! https://alanweiss.com/growth-experiences/speaking-with-alan/
Master Master Class II: This sold-out event in March was so popular that I'm running another in October in Newport. I accept 16 people in person (you may also attend remotely on our large screen) and we have two seats remaining! I'm creating new material, exercises, and challenges. Past "grads" get a discount. One person said, "I've known you for nearly 20 years, and this is the best thing you've ever done!" (Maybe I just wasn't that good before!) Register here: https://alanweiss.com/growth-experiences/master-master-class/
NEW! Alan's Advisory Suite: Nine options for groups or individuals to receive "real time" coaching to build their practices and lives on a continuing basis. The strongest, best people in business, entertainment, sports, the media—all use coaches. https://alanweiss.com/advisory-suite/ For individuals and/or groups.
Million Dollar Consulting® for the World: I've provided 14 modules with videos from me, from your colleagues globally, slides, and text. They include everything from launch to self-esteem, proposals to fees, closing business to creating a brand. No upsells! It's only $115. What do you think about a 10,000:1 ROI? We have over 500 people from 47 countries. https://milliondollarconsultingcourse.com
NEW: Million Dollar Consulting® for the World ADVANCED: The new program contains over 60 videos and has 15 modules focusing on what to do in the buyer's office, overcoming crises, financial planning, and much, much more. https://alanweiss.com/growth-experiences/advanced-global-learning-program/
Sentient Strategy Certification: My new book on the topic (above) has been released, so this is an ideal time to market Sentient Strategy. Write me to apply, join over 70 people certified in six countries. One-time fee of $12,000, includes 90 days of my support, free admission to all future certifications, and admission to a private web board with other Sentient facilitators.  alan@summitconsulting.com In a recent program a participant sold a $100,000 strategy program within 48 hours.
Vancouver Day: I'll be providing a full day in Vancouver for as little as $300 (US) including lunch on September 9: How to Dramatically Increase Revenues while Radically Reducing Labor. I'll be returning from an Alaskan cruise and need the money to pay for it! This is a rare appearance in Western Canada. We already have 40 people, don't miss the party! https://alanweiss.com/growth-experiences/vancouver-day/
SAC Annual Meeting – San Diego/Hybrid: Join me for the upcoming Society for the Advancement of Consulting (SAC) annual meeting in San Diego and hybrid on Nov. 14th. I'll be speaking in the morning, followed with additional content from colleagues. Click to learn more and register. Stay over and join me at The Remote Millionaire on the following day. You do not have to be a SAC member.