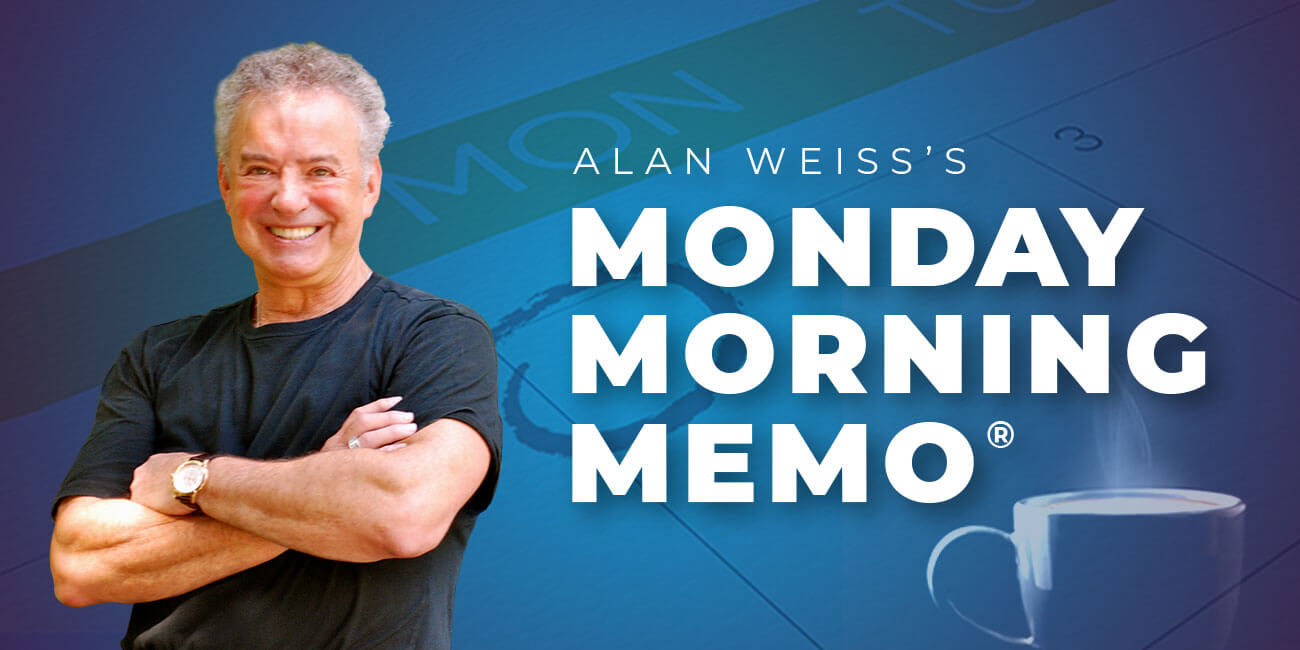 Alan Weiss's Monday Morning Memo® – 7/24/2023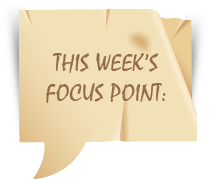 Do you remember "ethnic humor"? At Rutgers, our 4 pm Western Civ class (remember "Western Civ?!) was always ten minutes or so late as the professor hurried across campus. One of our class members would stand in front of the room and tell a string of ethnic jokes until the professor showed up. He had a kind of rubato as he went through his routine.
At that time, the Rutgers Newark campus was rated as "the most diversified of all college campuses" (this was 1964) and when invited back recently I was told it still holds that rank. So our class of 20+ (it was a freshmen course) contained students of varying economic status, colors, religions, ethnicities, sexual orientation, and race. And everyone laughed at this guy. (I learned later that the professor sometimes arrived and waited in the hall to hear some of the humor.)
Now before you turn me in to the politically correct police, let me state that I don't condone making fun of or discriminating against people because of the attributes listed above. All right, that's done.
But I do want to point out that in the ensuing decades we seem to have lost the ability to laugh at ourselves. I'd concede that Jews make fun of other Jews, Italians of Italians, Blacks of Blacks, gay people of gay people, and so on. But we're too prone to immediately take umbrage and swiftly enter into a huff (or a lawsuit) if "an outsider" suggests something funny about us.
Professional speakers who use self-effacing humor are very effective (I'm a leading exemplar) and making fun of the audience is never a good idea (especially if they're bigger and faster than you are). But for pity's sake, when I made a dumb mistake and thought I had playoff tickets in Providence while the game was actually in Boston, the parking attendant asked if an IQ test were required to drive the exotic car I owned. My wife and I fell on the floor laughing.
I think a well-developed sense of humor is a sign of intellect and strength, and most humor originates in pain. (I'll deal with that at another time.) But if we can only laugh at others and not ourselves, that's just a sign of protecting a fragile ego.
Let me tell you about the time my ego actually cracked….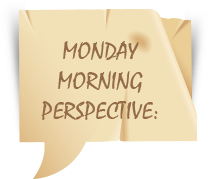 Self-deprecating humor and brutal honesty is a really freeing thing. —Margo Price
I met Amy Winehouse a few times and she was always funny, charming and self-deprecating—just a delight to be around. —Bill Bailey
I get that racism exists, but it's not a catalyst for my content. I don't need to talk about race to have material. My style of comedy is more self-deprecating. I think that makes me more relatable. When you deal with "topics"—race, white versus black—you're not separating from the pack. You're doing what everybody else is doing. —Kevin Hart
Developmental Stuff
NEW: Autumn in New York: Join me for 2.5 days of a great growth experience. I'll be presenting new IP on the nature of the No Normal® workplace and how we can best attract and help clients. We'll talk about new approaches to strategy for all types of organizations. Every participant (who so desires) will get "air time" to discuss a particular challenge, question, or strategy. I'll take you to dinner at two of my favorite restaurants, we'll see a Broadway play with great seats, and there will be a tour with a unique New York touch. We'll start with an opening evening reception. Limited to 14 people. October 10, 11, 12. $12,000 fee (until Aug. 31, after that $15,000) includes meals and lodging. Join me for a great business and social experience. https://alanweiss.com/growth-experiences/autumn-new-york/
NEW: Business As A Second Language: This 90-minute Zoom workshop will deal with reframing, social proof, instant examples, influence techniques, turning objections into selling points, and a great deal more. It will be interactive and recorded for ongoing use. Preparing for meetings is important (until, as the saying goes, you get punched in the jaw). I'll help you stay in the moment and outduel anyone. Are you tired of worrying about "what you should have said"? Now you'll be able to say it at just the right time. All this for $350, and you can drink while attending. September 14, 10:30 US eastern time. Recorded for all registrants. (After Aug. 15, $500.) Sign up here: https://alanweiss.com/growth-experiences/bsl/
NEW: The Remote Millionaire™: Yes, I'm going to provide the secrets (and puncture the myths) of making a million dollars or more a year without leaving your home.
And, ironically, I'm going to do it in person, because I'm scheduled to be in San Diego and LA for other reasons and I generate so much money remotely that I like to be with people on occasion (in good weather)! Here's what you'll create or improve without leaving home, except for this day with me:
Developing unsolicited referrals.
Creating client evangelism with prospects.
Delivering powerful marketing discussions.
Creating contemporary passive income.
Establishing client "banks" that are used and replenished.
Moving to and enlarging a trusted advisor network.
We'll be using role plays, actual participant services (from prep work), and exercises to develop the skills to market, deliver, and expand business though dramatic and tangible value from a distance. We'll master how to do this with individuals, small groups, and/or large audiences. https://alanweiss.com/growth-experiences/remote-millionaire/
Speaking with Alan: One of my most popular experiential events, run twice a year. Learn how to create, refine, deliver, price, and market a speech of any length. A small group practices and video tapes the components over 2.5 days. Are you charging less than a minimum of $10,000 per speech? Are you agonizing over content, or not drawing a sufficient audience? You need this session NOW! San Francisco Sept. 19-21. https://alanweiss.com/growth-experiences/speaking-with-alan/
Master Master Class II: This sold-out event in March was so popular that I'm running another in October in Newport. I accept 16 people in person (you may also attend remotely on our large screen) and we have just two seats remaining! I'm creating new material, exercises, and challenges. Past "grads" get a discount. One person said, "I've known you for nearly 20 years, and this is the best thing you've ever done!" (Maybe I just wasn't that good before!) Register here: https://alanweiss.com/growth-experiences/master-master-class/
NEW! Alan's Advisory Suite: Nine options for groups or individuals to receive "real time" coaching to build their practices and lives on a continuing basis. The strongest, best people in business, entertainment, sports, the media—all use coaches. https://alanweiss.com/advisory-suite/ For individuals and/or groups.
Million Dollar Consulting® for the World: I've provided 14 modules with videos from me, from your colleagues globally, slides, and text. They include everything from launch to self-esteem, proposals to fees, closing business to creating a brand. No upsells! It's only $115. What do you think about a 10,000:1 ROI? We have over 500 people from 47 countries. https://milliondollarconsultingcourse.com
NEW: Million Dollar Consulting® for the World ADVANCED: The new program contains over 60 videos and has 15 modules focusing on what to do in the buyer's office, overcoming crises, financial planning, and much, much more. https://alanweiss.com/growth-experiences/advanced-global-learning-program/
Sentient Strategy Certification: My new book on the topic (above) has been released, so this is an ideal time to market Sentient Strategy. Write me to apply, join over 70 people certified in six countries. One-time fee of $12,000, includes 90 days of my support, free admission to all future certifications, and admission to a private web board with other Sentient facilitators.  alan@summitconsulting.com In a recent program a participant sold a $100,000 strategy program within 48 hours. Next virtual session on the mornings of Aug. 24-25.
Vancouver Day: I'll be providing a full day in Vancouver for as little as $400 (US) including lunch on September 9: How to Dramatically Increase Revenues while Radically Reducing Labor. I'll be returning from an Alaskan cruise and need the money to pay for it! This is a rare appearance in Western Canada. We currently have 40 people and are meeting at the Terminal City Club. https://alanweiss.com/growth-experiences/vancouver-day/
SAC Annual Meeting – San Diego/Hybrid: Join me for the upcoming Society for the Advancement of Consulting (SAC) annual meeting in San Diego and hybrid on Nov. 14th. I'll be speaking in the morning, followed with additional content from colleagues. Click to learn more and register. Stay over and join me at The Remote Millionaire on the following day. You do not have to be a SAC member.